This double high Double Key Lime Pie has double the filling and has a brown butter Ritz cracker crust and piled with whipped cream.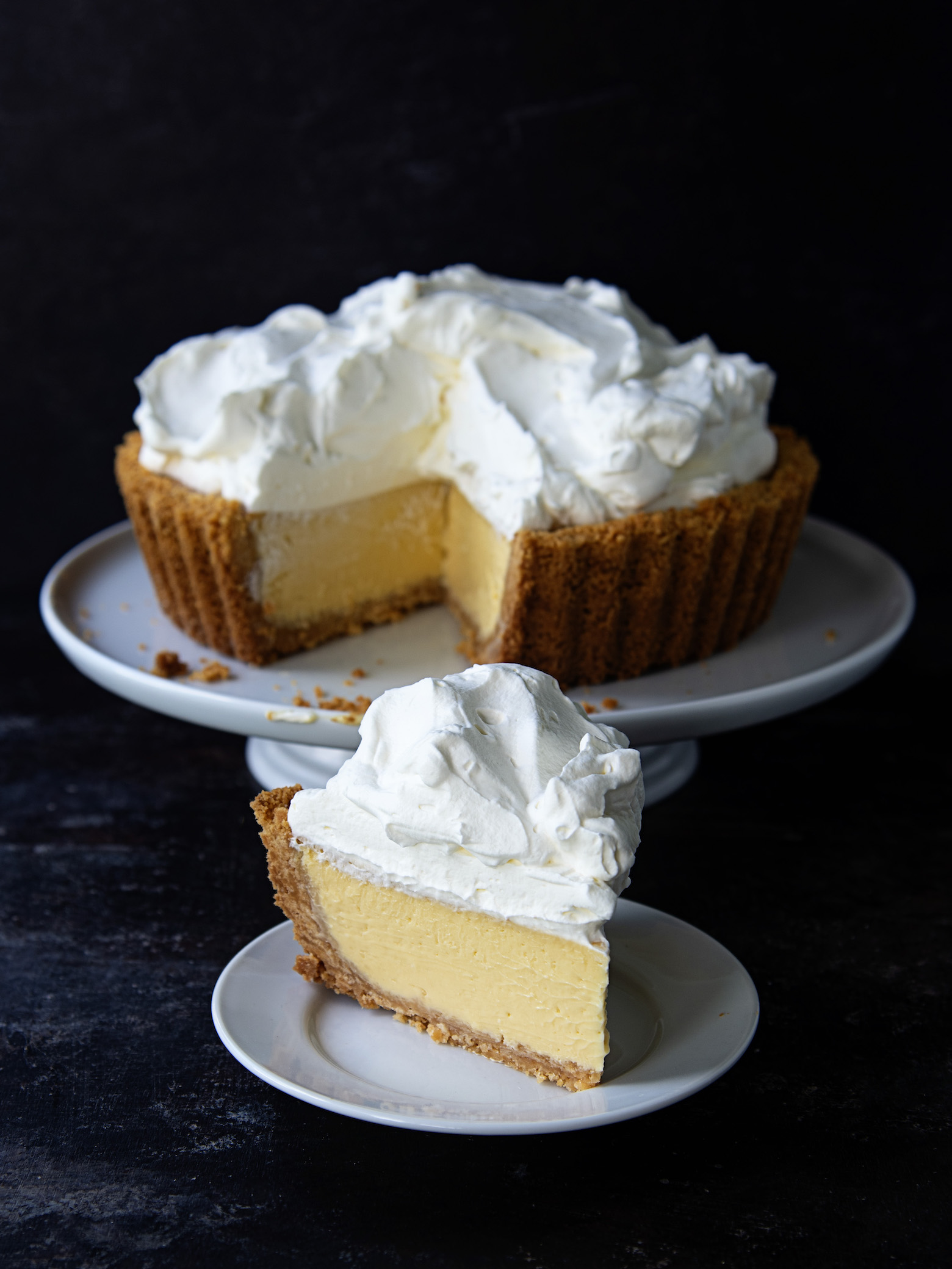 As most of you know some ingredients are harder to find that others right now.
One of those ingredients is eggs.
The last time we went looking for eggs we had two choices.
NO eggs.
Or 100 eggs.
We went with 100 and gave ourselves a challenge to see if two people could use 100 eggs in the time frame they were good for.
The answer is…yes.
At least these two people.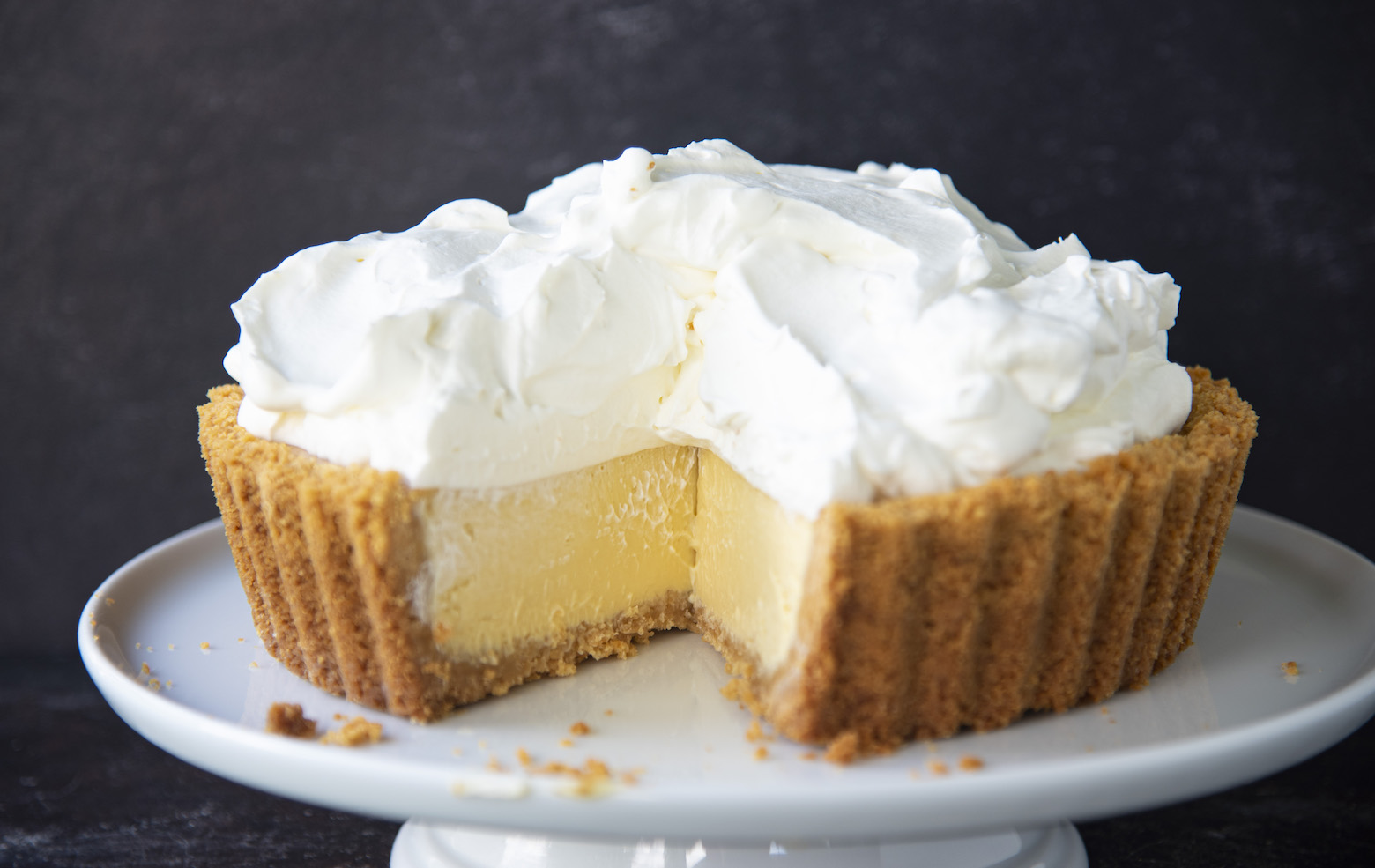 I made a cake (recipe coming later in the week) that used 9 egg whites.
And so I had 9 egg yolks that I did not want to go to waste.
I decided to make a giant key lime pie.
With double the filling.
That uses 10 egg yolks.
Since I can never make the same pie the crust is changed up as well this time.
I used Ritz crackers.
Which sounds like it should not work but it does.
Adds a nice salty depth to this Double Key Lime Pie.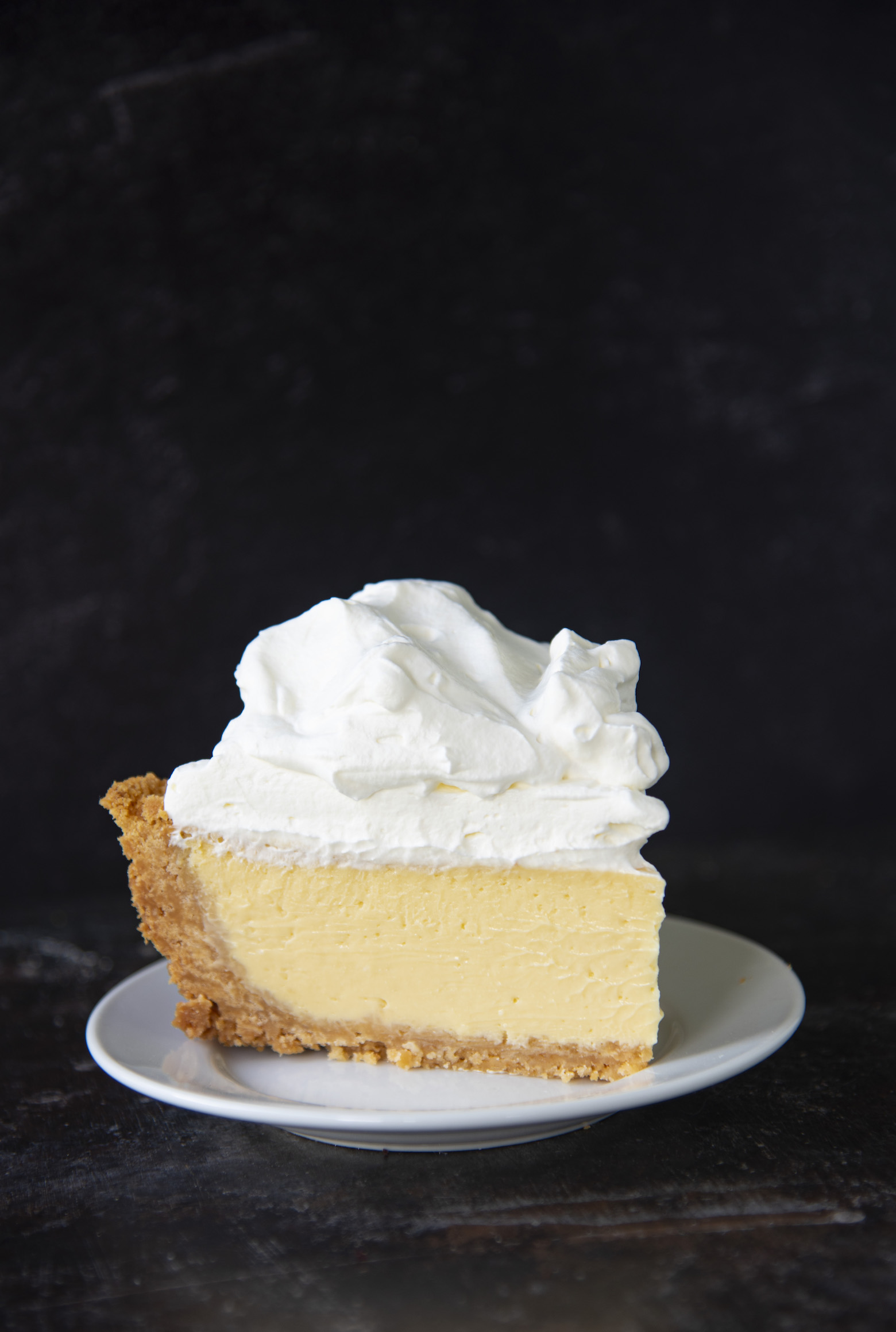 The other reason why I wanted to make this pie is because of British Bake Off.
They were making tarts and I was in love with their super deep tart pans.
I though why don't I have one of those?
So I got one of those.
I used this pan.
It's odd to have a crush on a pan, but I do.
This pie take quite a long time to bake compared to regular sized key lime pies because of how thick it is.
But if you are a key lime fan I say go for it.
Also top it with tons of whipped cream.
Enough to make Leslie Knope proud.
And as always wash your hands and be sure to order my cookbook.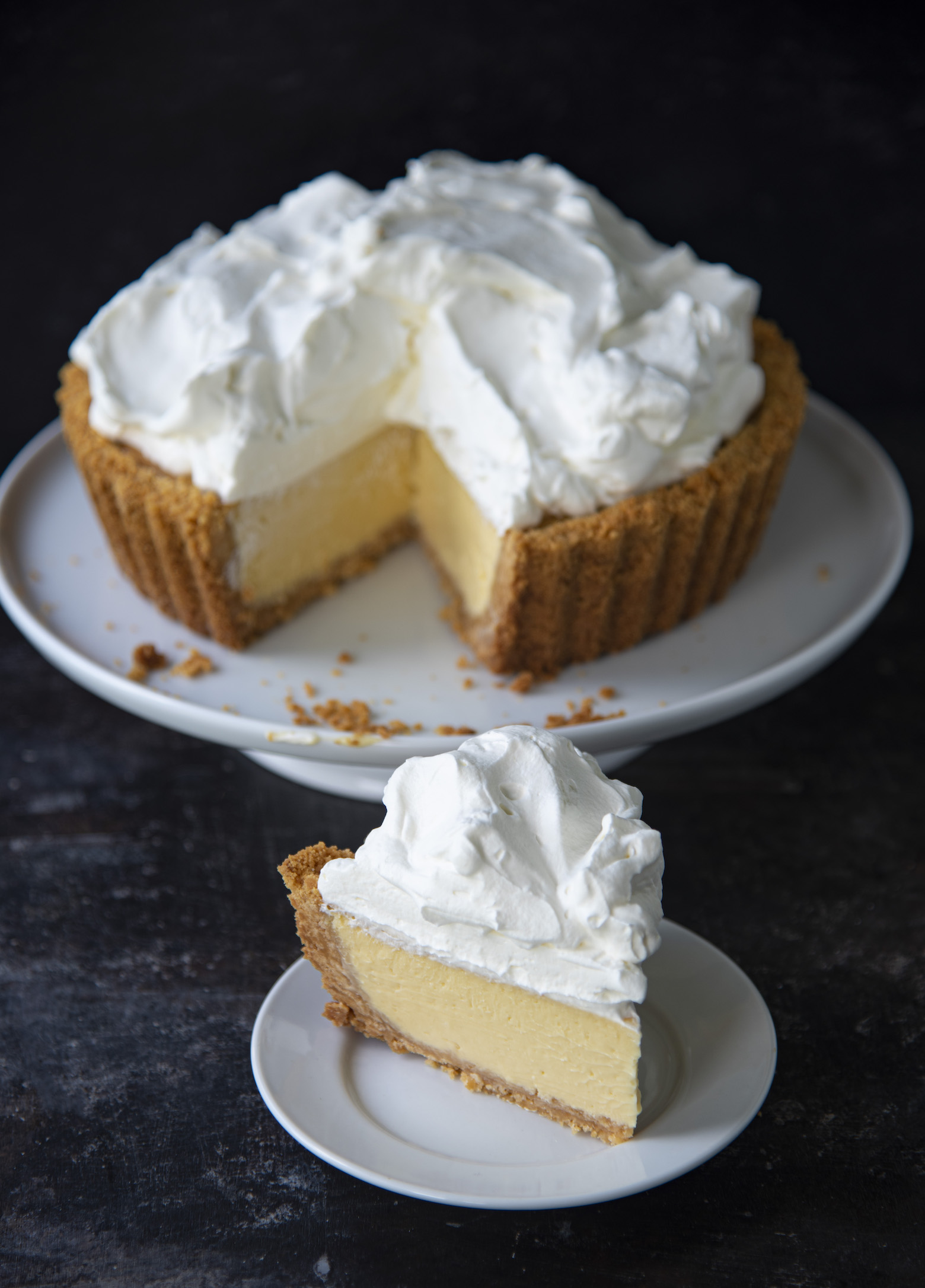 Want More Pie Recipes?
Cinnamon Toast Crunch Apple Slice
Ingredients
Brown Butter Ritz Cracker Crust:
4 1/2 cups crushed Ritz cracker crumbs

1/2 cup powdered sugar

15-16 TBSP browned butter

For the Key Lime Pie Filling:
1 cup key lime juice, fresh if possible
1/2 cup heavy whipping cream
2/3 cup Mascarpone cheese, room temperature
2 cans (14 ounces each) sweetened condensed milk
10 egg yolks
Tons of Whipped cream for garnish
Instructions
For the crust:
In a large bowl add the Ritz cracker crumbs and powdered sugar.
Add 12 TBSP browned butter. Keep adding 1 TBSP at a time so that when you bunch it up in your fingers it holds together.
Mix until combined.
If it seems like it needs more butter add the remaining TBSP (mine took the full 10 TBSP).
Pour contents into a deep dish pie pan and press to form a shell. The crust will go very high up the sides…you want this.
Place on a baking sheet as butter will leak out of a tart pan…that's okay.
Bake crust for 15 minutes at 325F.
For the Key Lime Pie Filling:
Whisk sweetened condensed milk with the egg yolks.
Whisk in Mascarpone cheese.
Stir in whipping cream and lime juice.
Pour all of the filling into a prepared crust.
Bake at 325° for 45-55 minutes. This is far longer than you would bake a traditional key lime pie but due to how thick it is.
Let cool to room temperature and then put in fridge for 30 minutes.
Serve with whipped cream.