These Cinnamon Red Hot Cupcakes with Fudge Frosting have both a yellow cake and chocolate frosting that is infused with Red Hot candies.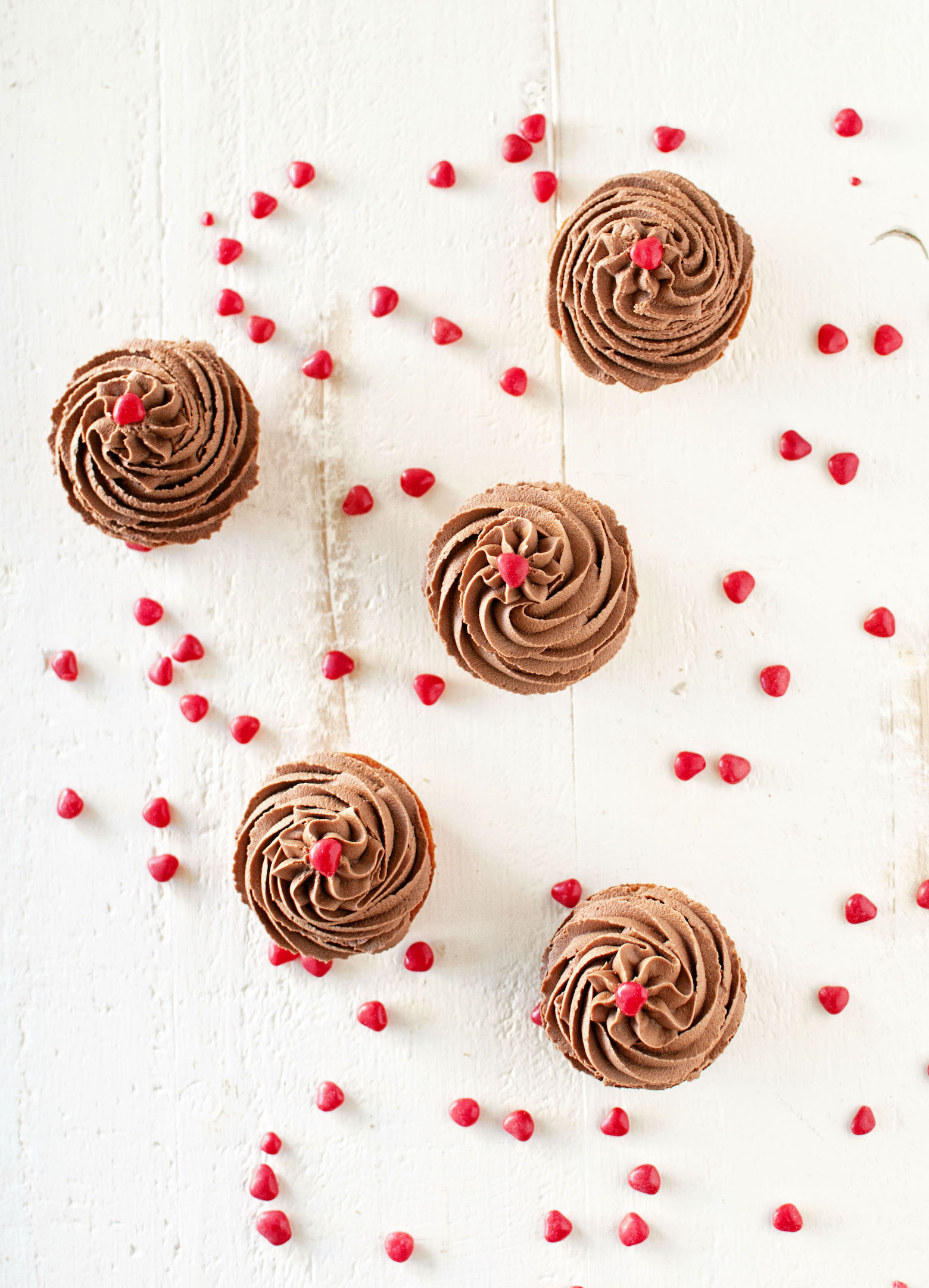 For the first time in a really long time I have a TON of recipes photographed and backlogged.
Normal bloggers have this all the time.
I on the other hand usually do not.
Part of why I have so much is because I've been trying to photograph what my husband and I eat since people wanted Vegetarian meal ideas.
Therefore I have about double the content of what I normally do.
But mostly it's because while I'm still baking and cooking I'm taking classes online right now.
And after I've done all my required reading and homework I'm not overly inspired to write a blog post.
Or edit photos.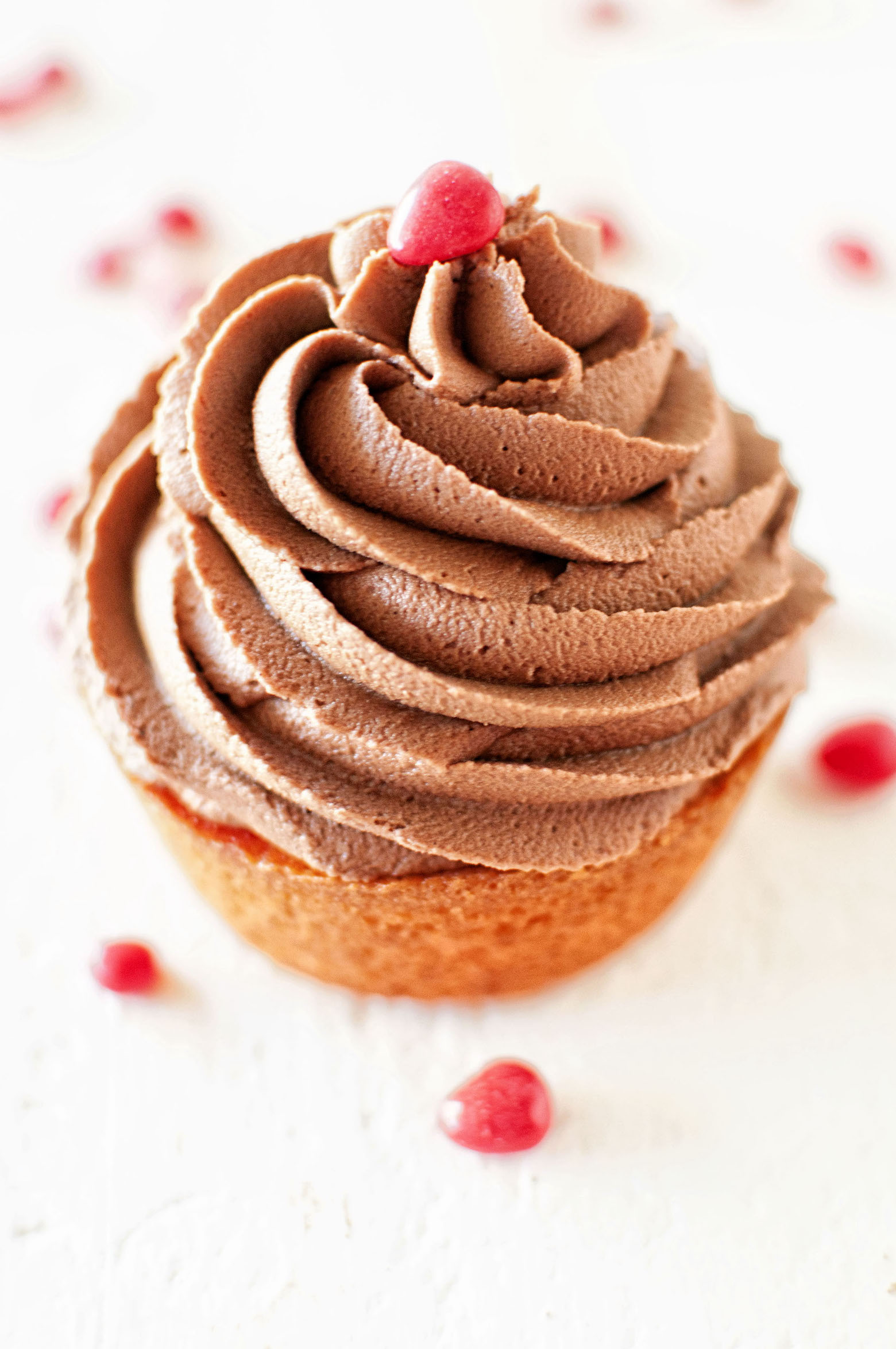 So I was delighted when, just like the other day, I stumbled across a recipe that I had photographed, edited, and totally forgot about.
These Cinnamon Red Hot Cupcakes with Fudge Frosting are actually from a few years ago!
They were really tasty too so I'm glad I stumbled across them.
If you are wondering why I'm finding so many of these lost treasures it's because I was trying to clean out some old photos and make room on my computer. 🙂
These cupcakes have Red Hots in both the cupcake and the frosting.
The cupcake is just a basic yellow cupcake but uses a cinnamon Red Hots candy infused milk to help flavor them.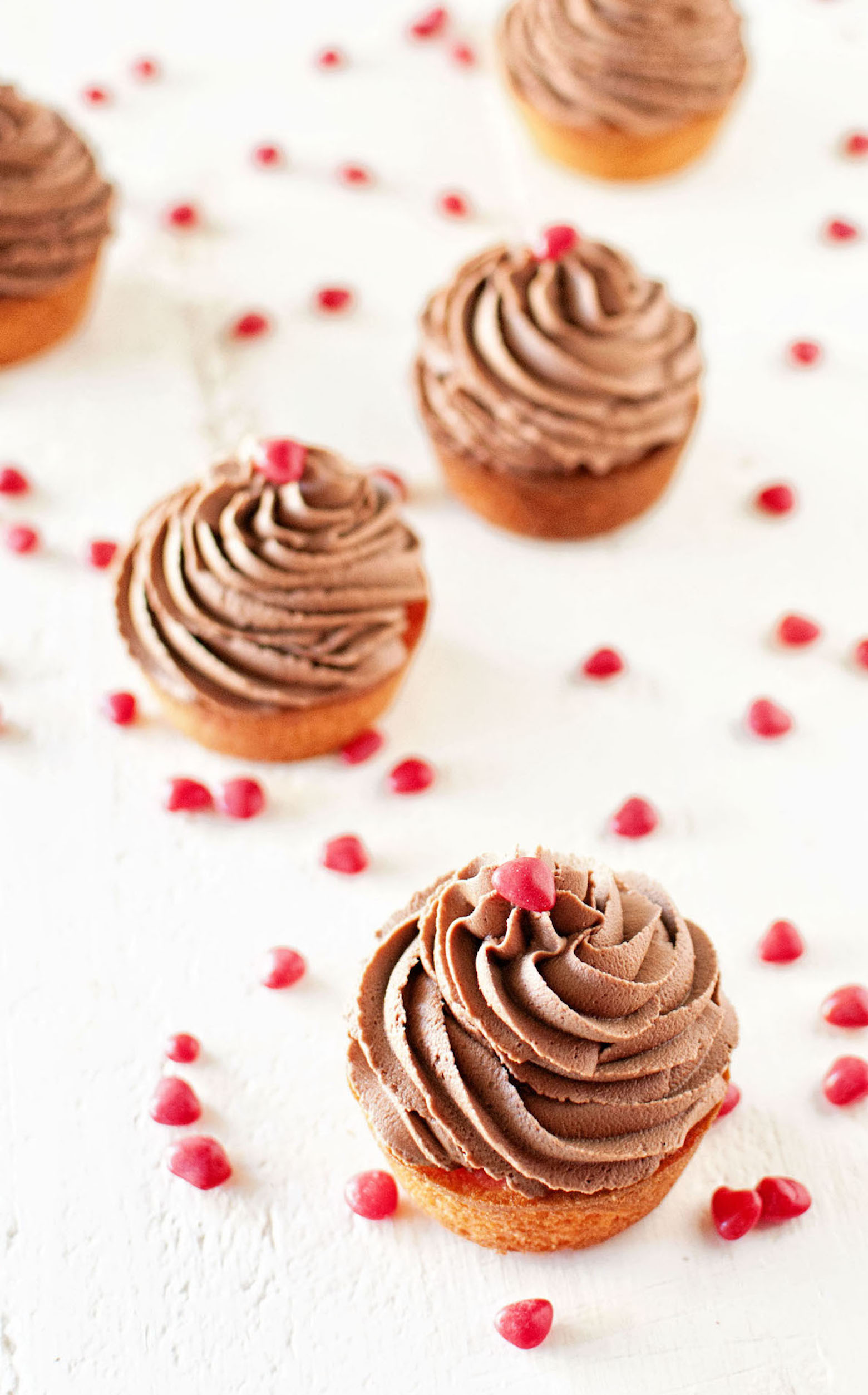 However, what really makes these special is the frosting.
Which is whipped chocolate ganache.
That has been infused, just like the cupcakes, with the cinnamon Red Hots candies.
So yeah, fluffy whipped chocolate ganache as a frosting is beyond awesome.
I'm so glad I found these pictures!
And so gld you get to make these now.
P.S. It's a great day to buy my cookbook Holy Sweet!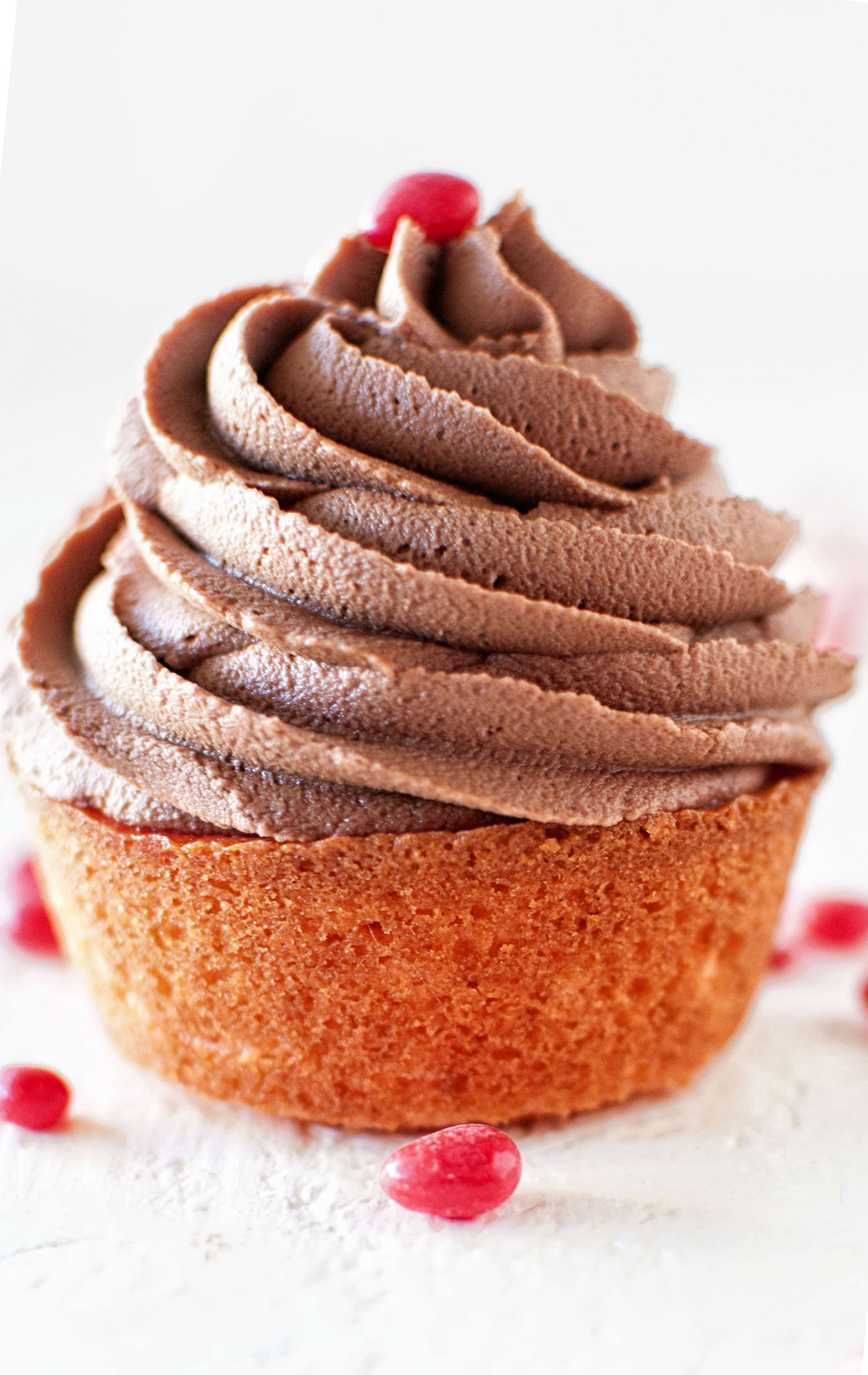 Want More Cupcake Recipes?
Key Lime Toasted Coconut Cupcakes
Strawberry Malted Milk Cupcakes
Chocolate Glazed Rocky Road Cupcakes
Dark Chocolate Butterfinger Cupcakes
Strawberry Buttercream Neapolitan Cupcakes
Ingredients
For the Cupcakes:
1 cup whole milk
1/2 cup Red Hots Cinnamon Candies
2 1/2 cups flour
1 cup cake flour
2 tsp baking powder
1 1/4 tsp salt
1/2 cup plus 3 TBSP heavy cream
1 TBSP plus 1 tsp vanilla (I used Rodelle)
1 cup unsalted butter, room temperature
2 3/4 cups sugar
3 eggs
For the Frosting:
1 1/4 cups heavy whipping cream
1/2 cup Red Hots Cinnamon Candies
2 cups (12 ounces) milk chocolate chips
Instructions
For the Cupcakes:
In a medium saucepan add the milk and Red Hots and bring to a boil. Immediately remove from heat source and place lid on top of pan.
Let sit for 20 minutes and then strain out the Red Hots that did not disintegrate.
In a large bowl sift together flour, cake flour, baking powder, and salt. Set aside.
In a pitcher, whisk together Red Hots infused milk, heavy cream, and vanilla. Set aside.
Cream together butter and sugar in the bowl of a stand mixer until light and fluffy, about 1 minute.
Add eggs one at time, mixing well and scraping the bowl after you add each egg.
Add 1/3 of the flour mixture.
Add 1/2 of the milk mixture. You add the dry ingredients in 3 parts, and the liquid in 2.
When everything has been added scrape the bowl one more time.
Let the batter rest for 15 minutes. 
Preheat the oven to 350 degrees and line two muffin tins with paper liners or spray with baking spray.
Fill the cupcakes three quarters of the way full.
Bake for 20 minutes, or until a toothpick comes out clean.
The cupcakes will be pale pinkish in color.
Let cool for 5 minutes in the pan, then transfer to a rack to cool completely.
For the Frosting:
Using a medium saucepan heat the heavy whipping cream and Red Hots together and bring to a boil.
Remove from heat source and cover.
Let sit for 20 minutes.
Strain out the Red Hots.
Stir in the chocolate chips until the mixture is smooth.
Let chocolate mixture cool in a refrigerator for 1 hour.
When the mixture is at a "spoonable" consistency, place in mixing bowl.
Using a stand mixer with the paddle attachment, whip mixture for 5 minutes on medium speed or until mixture creates stiff peaks.
Place whipped ganache into a piping bag.
Pipe ganache on to cupcakes.
Add extra Red Hots if desired.