This Chocolate Crunch Banana Bread is filled with lots of banana and made extra fun with Nestle Buncha Crunch bites throughout the bread.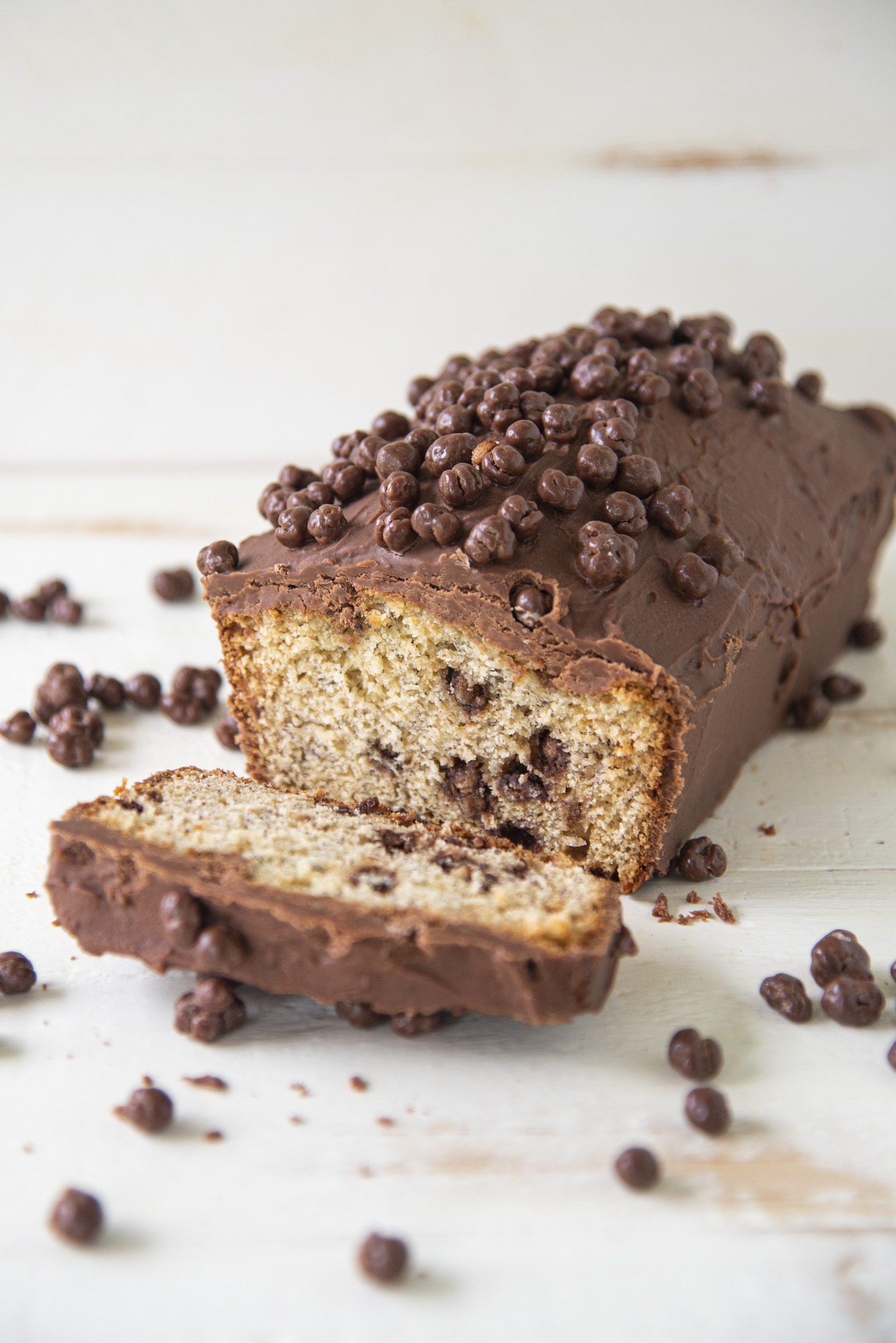 So it's off.
My manuscript that is.
To the publisher.
The recipe writing and testing (and re-testing and re-testing) is done.
Now it is off for editing.
If you are a long time reader of this blog and you know that I write how I talk instead of using proper grammar, then you know my editor will probably end up needing a lot of tequila after dealing with me. 🙂
I kid.
Sort of.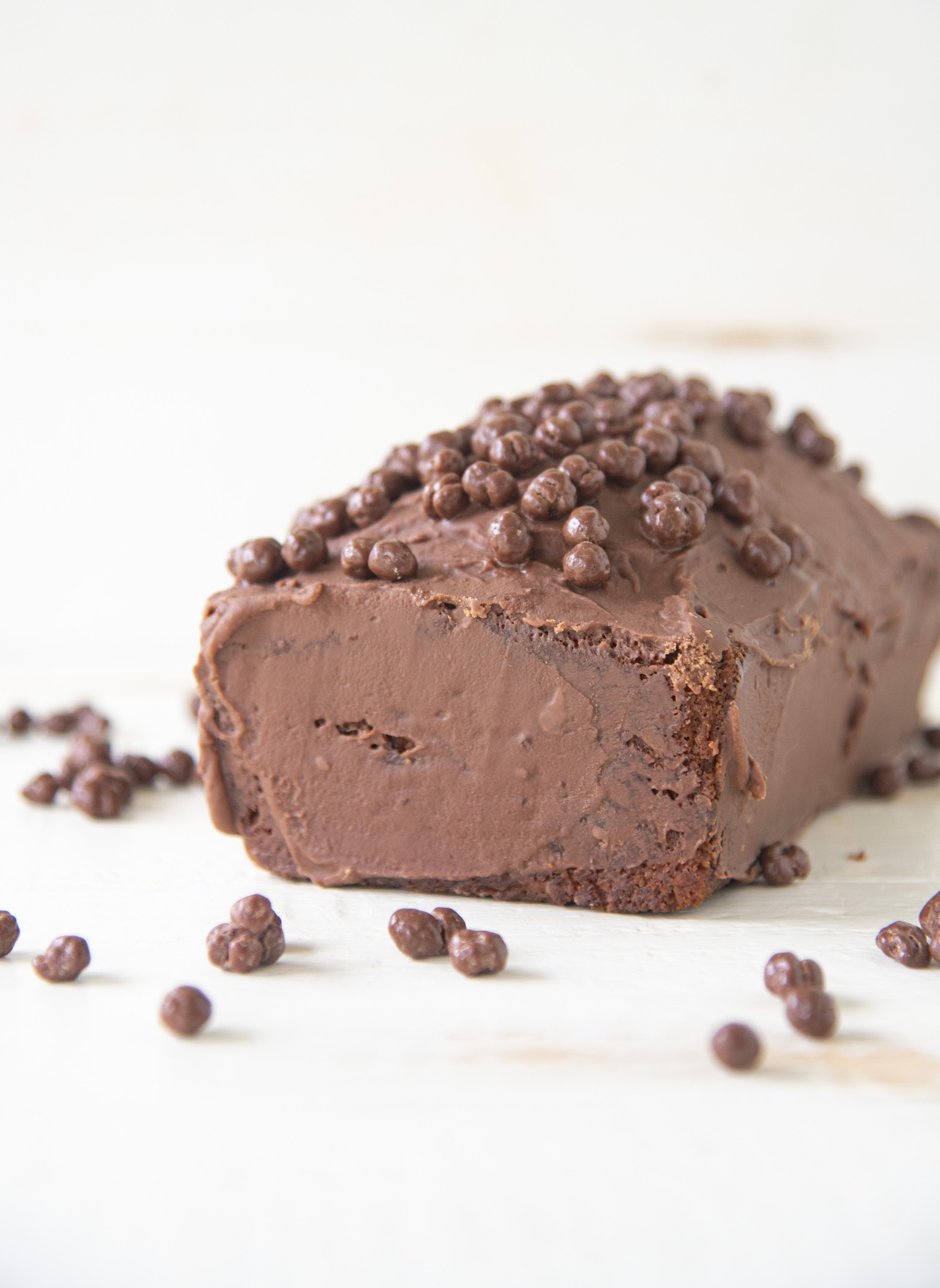 I didn't know what to expect writing a cookbook.
Just always figured it would just be like writing the blog.
Write a recipe and try it.
Make changes if desired and try it again.
Then a few more times.
If I like it then I take photos of it and put it up on the blog.
So surely that is the same for a cookbook?
I mean it's just like a blog but on pages you hold that you didn't print out yourself (if I had a print button).
Except it's not.
I became extra picky.
Extra picky.
When people would tell me what I made was good I would bug them and say "sure it's good, but is it cookbook worthy good?"
They would look at me like I was insane.
Which I might be.
I changed quite a few recipes around some completely changed because I came up with a different idea.
All within the theme of the book of course.
If you are wondering what the theme of my book is?
Well, fun.
Fun is the theme of my book.
And nostalgia.
Sugar.
Sugar is also the theme.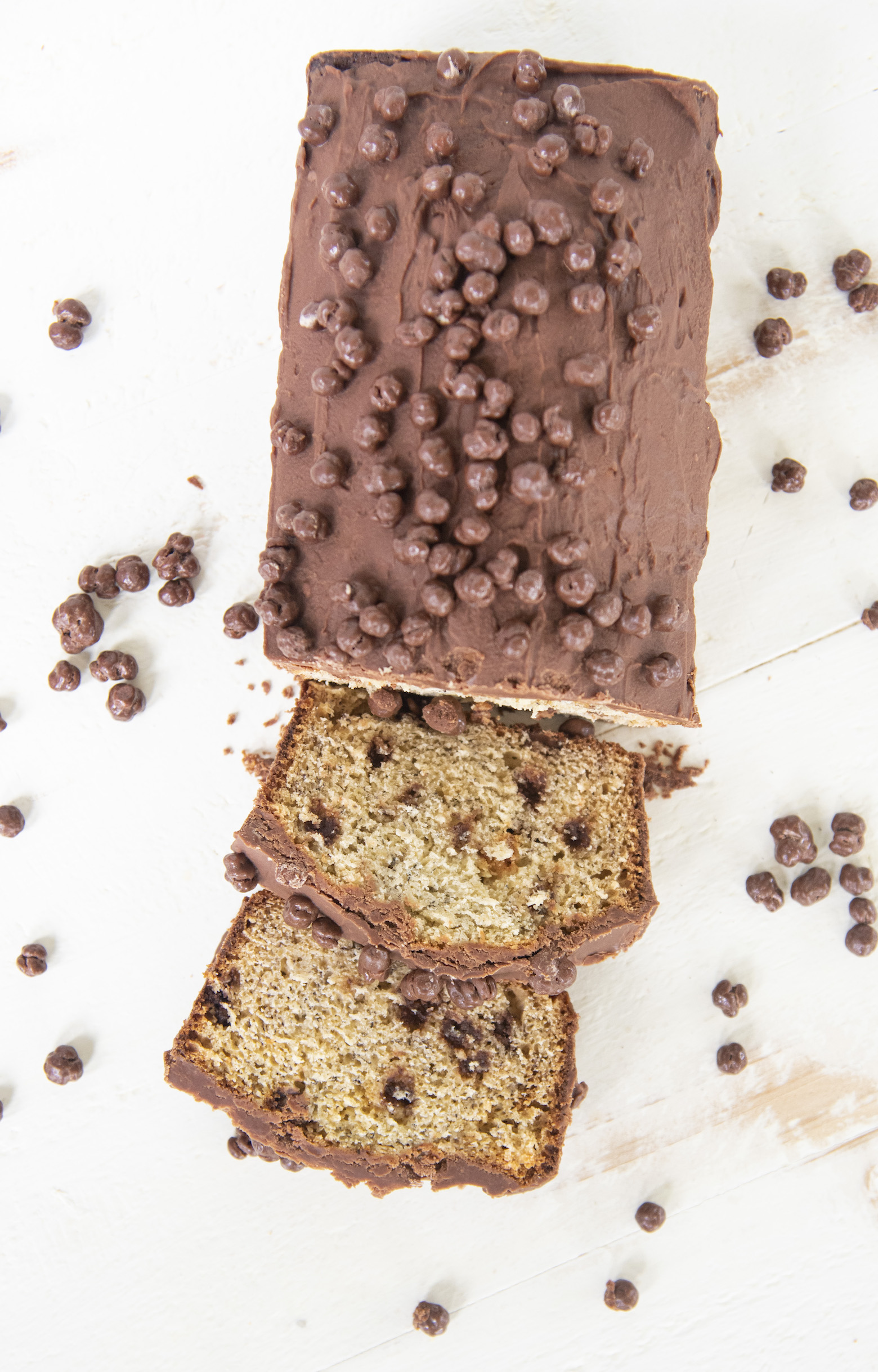 I worried a lot that writing the book would make me not enjoy baking anymore.
Because I know that can sometimes happen.
While I did not make nearly as many desserts (because I already had a ton from the book every day due to testing) I did bake a lot of bread.
But it didn't go away.
I was so happy this weekend to have time just to bake to bake.
Made a few things just to make them, like cinnamon rolls.
And this Chocolate Crunch Banana Bread.
You may be looking at that saying ummmm, isn't that cake? It's covered in chocolate.
No, that's bread.
Covered in chocolate.
With candy bar pieces in it.
See, totally bread.
Speaking of my book it's a great day to order my cookbook…or 8 copies of my cookbook. 😀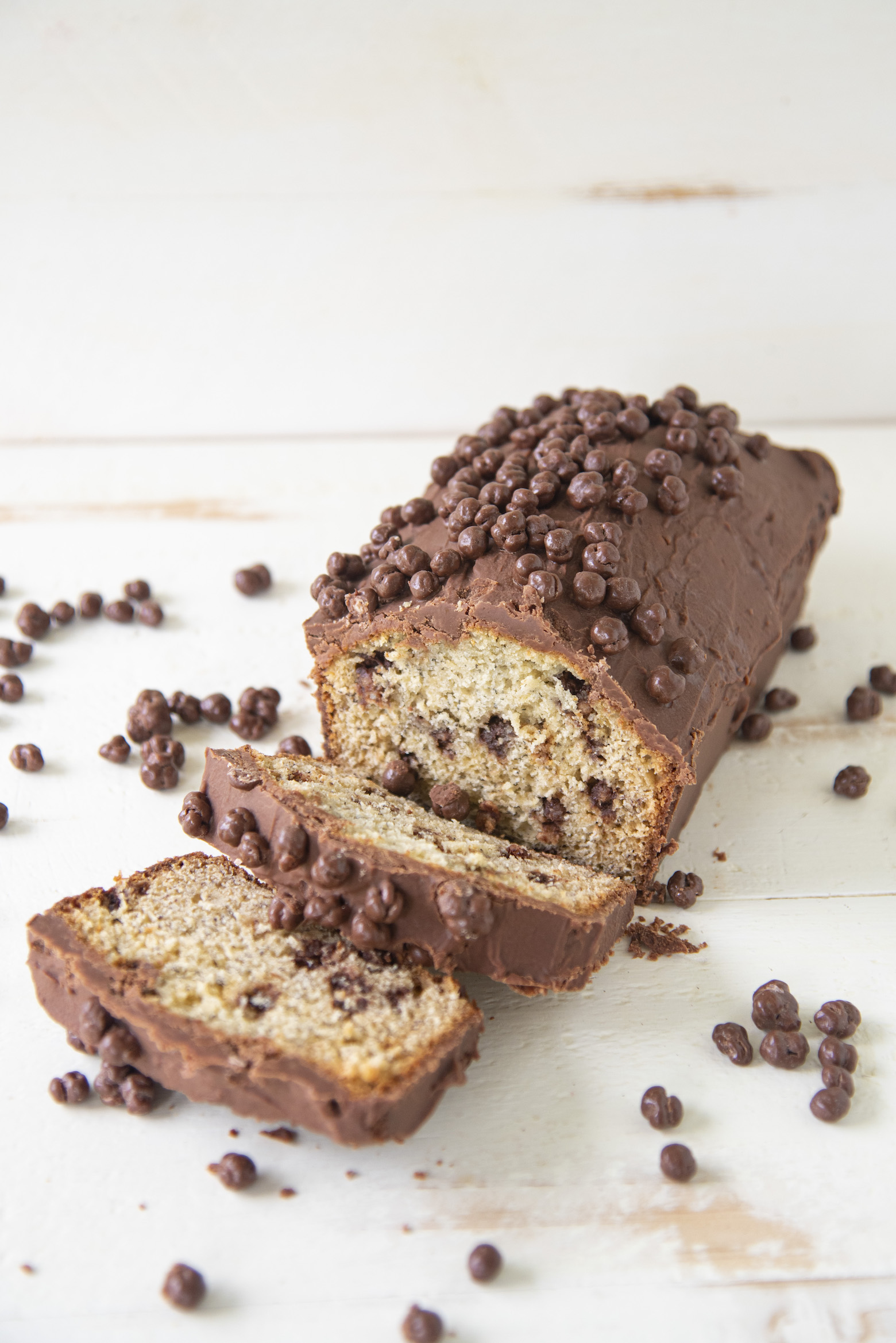 Want more Banana Bread Recipes?
Chocolate Chocolate Chip Sourdough Banana Bread
Dark Chocolate Sea Salt Caramel Banana Bread
Ingredients
For the Bread:
1/3 cup unsalted butter, at room temperature
1/2 cup granulated sugar
1/4 cup brown sugar
2 eggs
1 3/4 cups all-purpose flour
2 tsp. baking powder
1/2 tsp. salt
1/2 tsp. baking soda
1 cup mashed ripe bananas
1 cup Nestle Buncha Crunch Bites
Chocolate Glaze:
6 ounces milk chocolate, finely chopped
4 TBSP unsalted butter
Bunch Crunch Bites for garnish
Instructions
Preheat oven to 350 F.
Using a stand mixer with a paddle attachment cream together the butter and sugars.
Add the eggs and beat well.
Sift together the flour, baking soda, salt, and baking powder and add to creamed mixture.
Mix until just comes together.
Stir in bananas and Buncha Crunch bites.
Pour into well-greased(and lightly floured) 9X5X3″ pan.
Bake for about 50 minutes or until done.
Let sit for 5 minutes and remove from pan. Let cool on a wire rack while you prepare glaze.
For the glaze:
Break chocolate into small pieces and place in a small stainless steel bowl over a pot of hot(not boiling)water.
Melt the 4 TBSP butter in a small saucepan, and skim off the white foam that rises to the top.
When chocolate is just melted, whisk in the clarified butter.
Pour over the banana bread and sprinkle with Buncha Crunch bites (if using as garnish).
Let glaze set up, it will take about an hour depending on how warm it is in your house. If you are impatient put it in the fridge for a while.