Apple Cinnamon Buttermilk Bread: This buttermilk based quick bread is filled with apples and cinnamon sugar all topped with a apple spice glaze.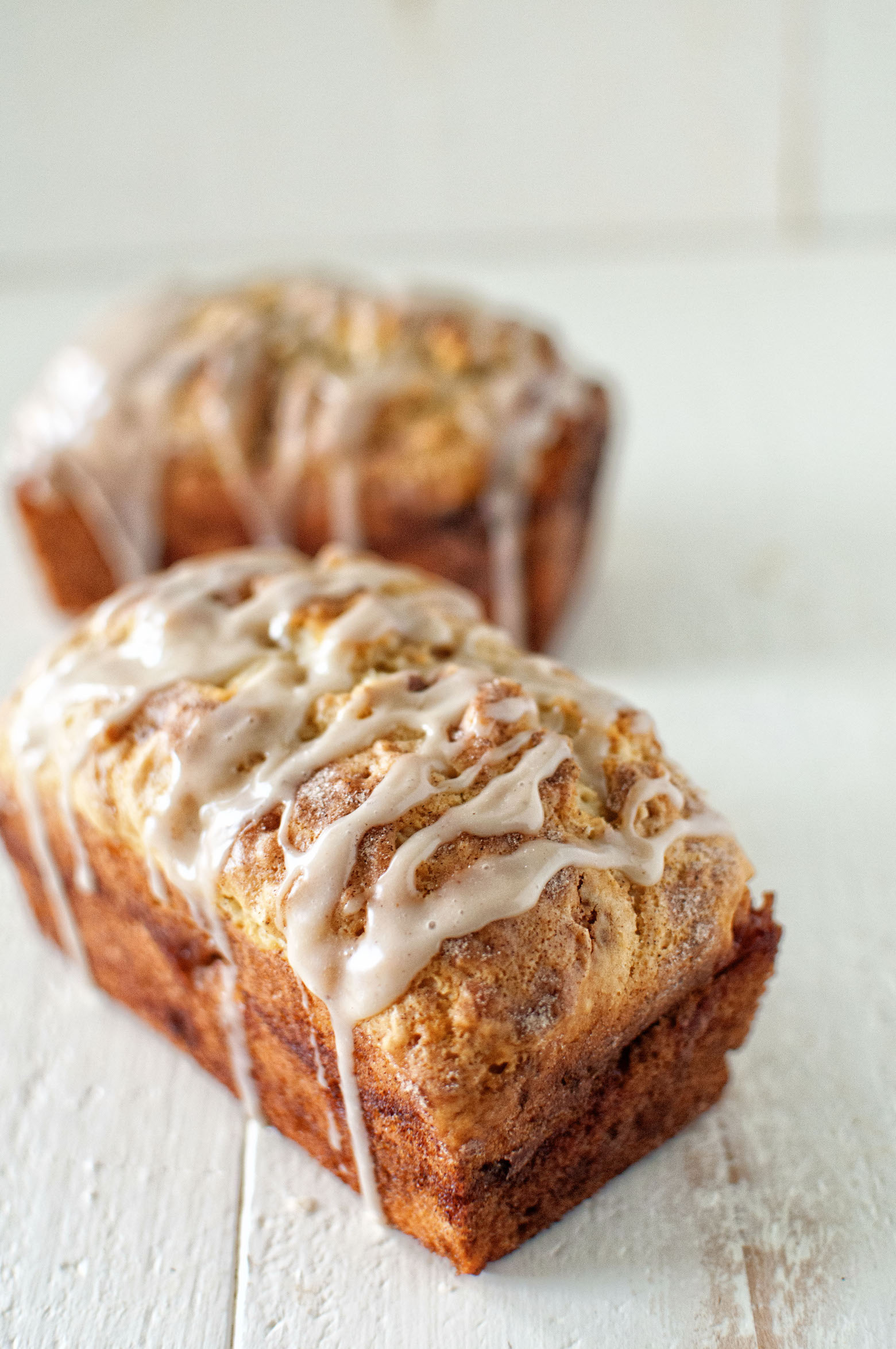 This week on Twitter a very odd thing started to trend…and no, I'm not talking about the Gabrielle Union thing.
I'm talking about the body double conspiracy.
The one where people were convinced that Melania Trump had a body double instead of being at the event herself.
It, of course, was later proved that it was her.
But people were analyzing the angle of her nose and distance of eyebrows and all that crazy nonsense…really dedicating some time to it.
I mean, don't get me wrong, if it were true I would find it odd but is it really worth scrutinizing over?
Don't we have WAY bigger things to be worrying about.
I'm all for the body double idea though, I would love one.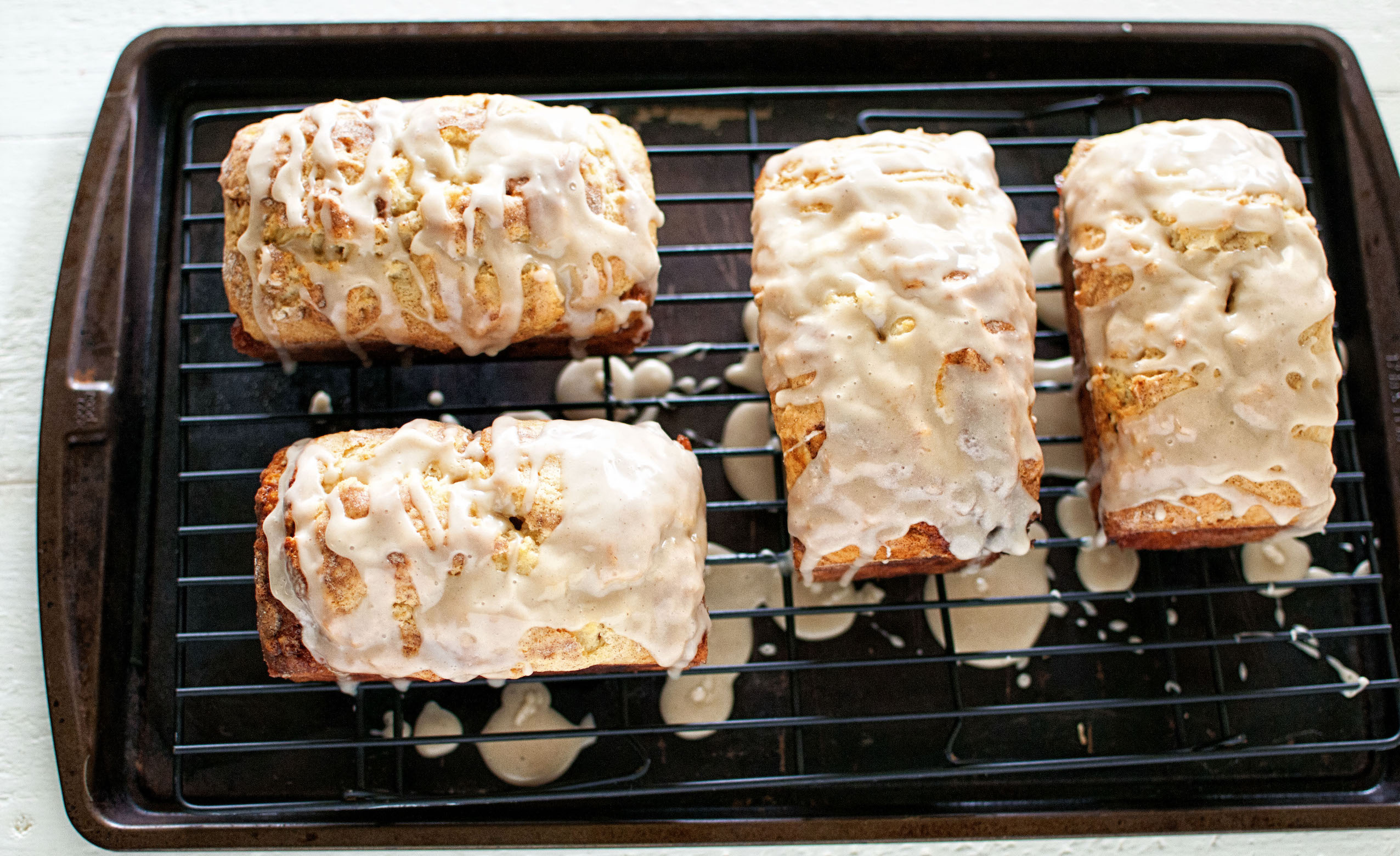 Imagine getting to send in your body double to do the laundry.
Visit family you don't want to.
Go to the DMV for us.
Deal with your kids through their teen years.
Picking up dog poop.
Though I wonder if my fear of missing out would have me wondering what they were doing all the time. 🙂
What about you?
Would you want a body double?
Something you definitely want is this Apple Cinnamon Buttermilk Bread.
While it's technically a quick bread…it might be a little cake like.
But you know, bread is healthier so we call it that. 😀
I used honey crisp apples but almost any type of apple will do.
It's a great day to order my cookbook.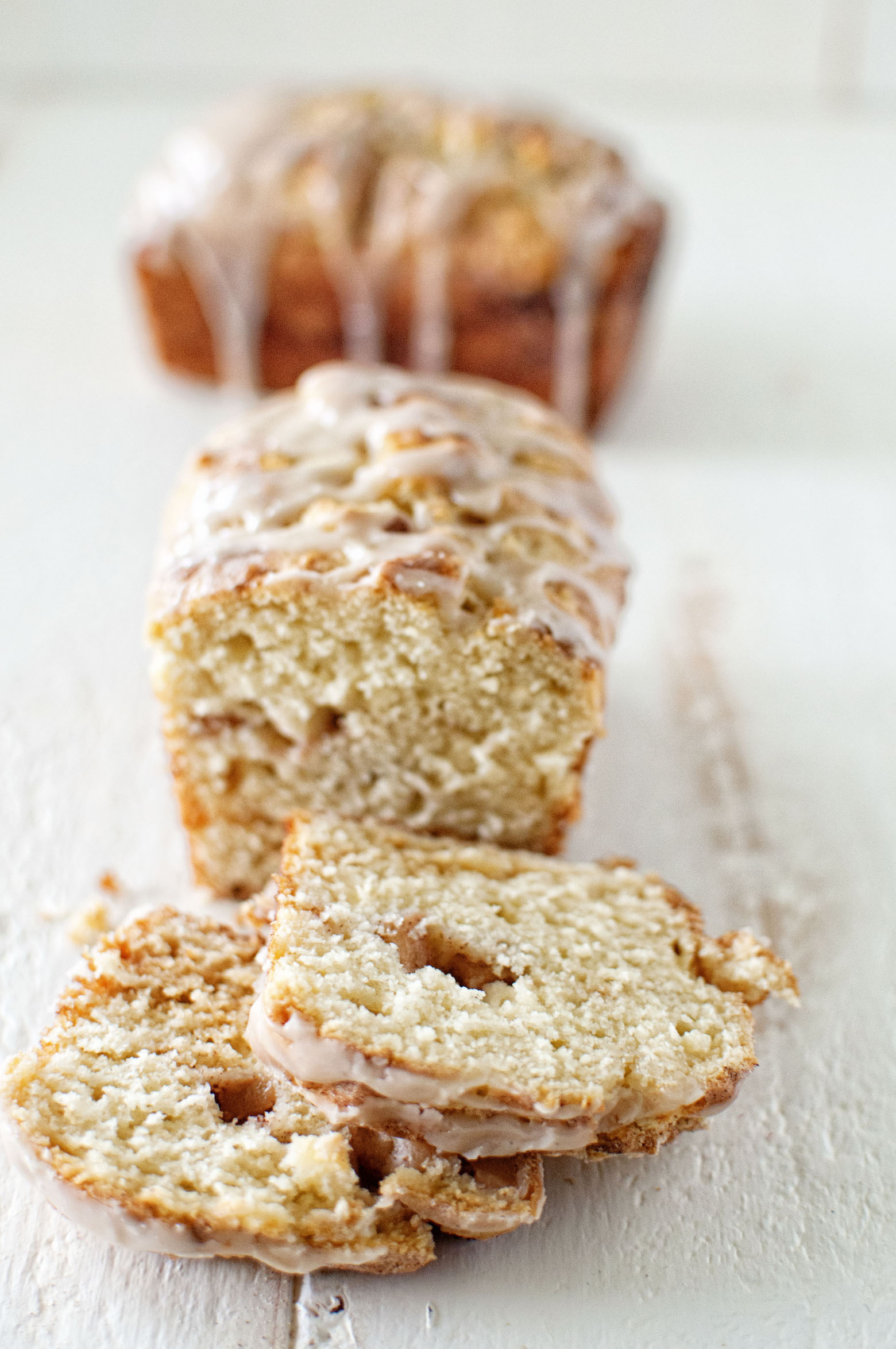 Want More Quick Bread Recipes?
Salted Caramel Apple Fritter Bread
Mini Caramel-Glazed Honey Crisp Apple Bread
Ingredients
Cinnamon Sugar:
2 cups granulated sugar
2 TBSP cinnamon
Bread:
2 cups buttermilk
2 eggs
1/2 cups vegetable oil
1 1/2 cups granulated sugar
4 cups flour
2 tsp. baking soda
1 tsp. salt
Apple Filing:
2 large honeycrisp apples, peeled, cored, diced
1/3 cup cinnamon sugar
2 TBSP butter
Glaze:
1 1/4 cups powdered sugar
1 TBSP boiled apple cider
1/2 tsp. apple pie spice
2 TBSP milk (or as needed)
Instructions
Mix the 2 cups granulated sugar and cinnamon together. Set aside.
In a medium saucepan add apple pieces, cinnamon sugar, and butter and cook on medium until apples start to become soft. Set aside to cool.
Spray 2 loaf pans with baking spray. Sprinkle each pan with 2 TBSP cinnamon sugar and coat the pan with the cinnamon sugar.
In a large bowl, mix the buttermilk, eggs, oil, and sugar together.
Combine flour, baking soda, and salt.
Add to buttermilk mixture.
Stir until blended, but do not over mix! (It should be lumpy.)
Spoon 1/2 the batter in the bottom of each bread pan.
Sprinkle with some of the cinnamon sugar.
Divide apple filling among the two pans.
Spoon the rest of the batter into the pans.
Sprinkle the remaining cinnamon sugar over the top.
Bake at 350 degrees for 45-60 minutes. Cool.
Prepare glaze by whisking milk, boiled apple cider, spice, and sugar.
Add additional milk 1 T at a time until it reaches your desired consistency.
Drizzle glaze over tops of loaves, allowing it to drip down the sides.
When completely cool, loves may be wrapped in wax paper, then plastic wrap, and frozen.
Yield: 2 large loaves or 6 mini loaves.
Notes: Mini loaves take about 35-45 minutes to bake. For the large loaves use 9" bread pans.