This Blueberry Lemon Dump Cake is super easy to make using blueberry pie filling,tangy lemon curd, yellow cake mix, and butter.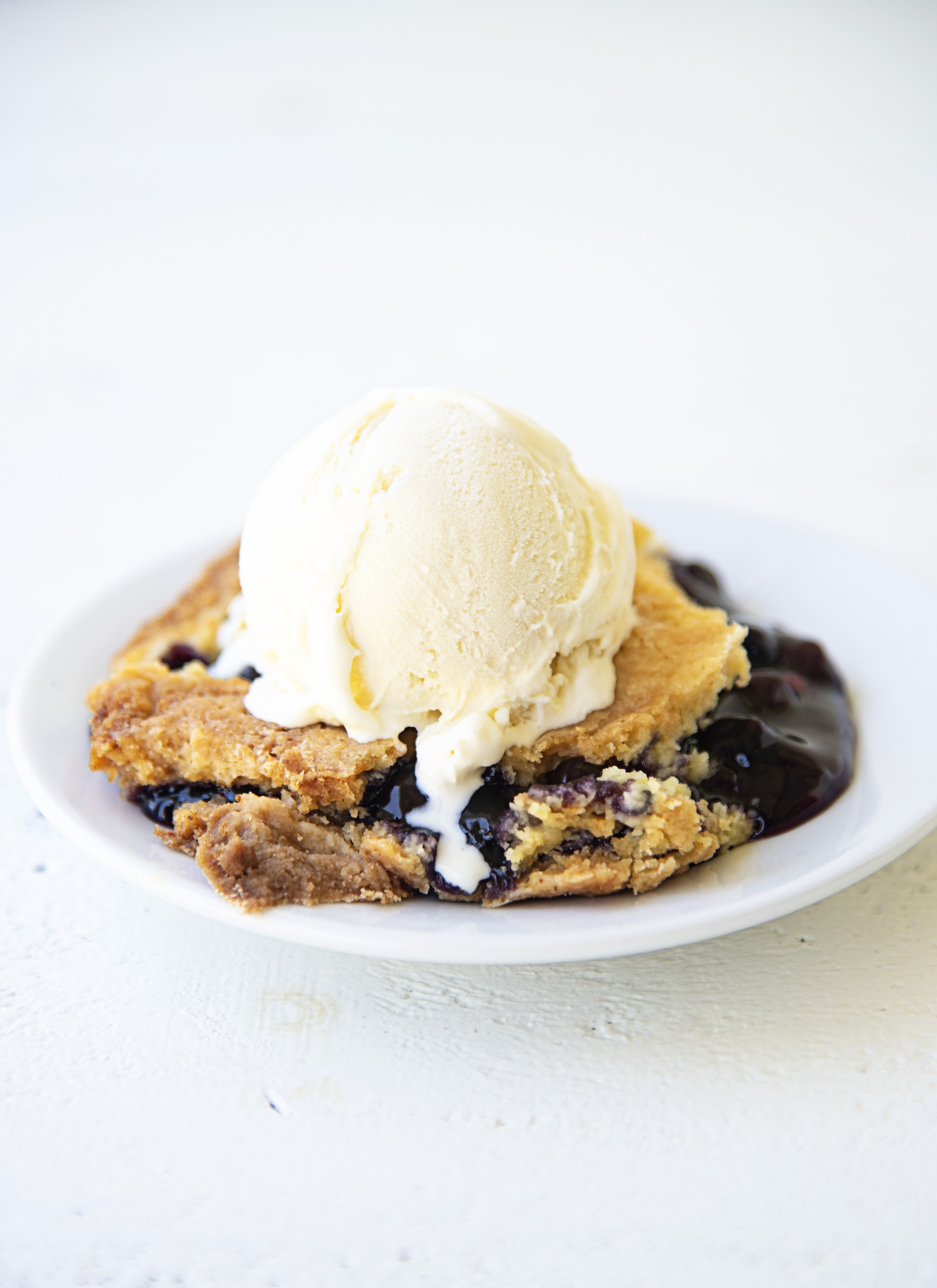 I thought I would go for a super easy dessert today for summer dessert week.
Dump Cake.
If you are not familiar with dump cake you literally dump the ingredients in and bake it.
This one requires a little mixing of the blueberry pie filling and lemon curd together but other than that the rest is dumping.
I'm not sure who invented dump cake but I have a strong feeling it was someone moving and trying to clean out their cupboards. 😀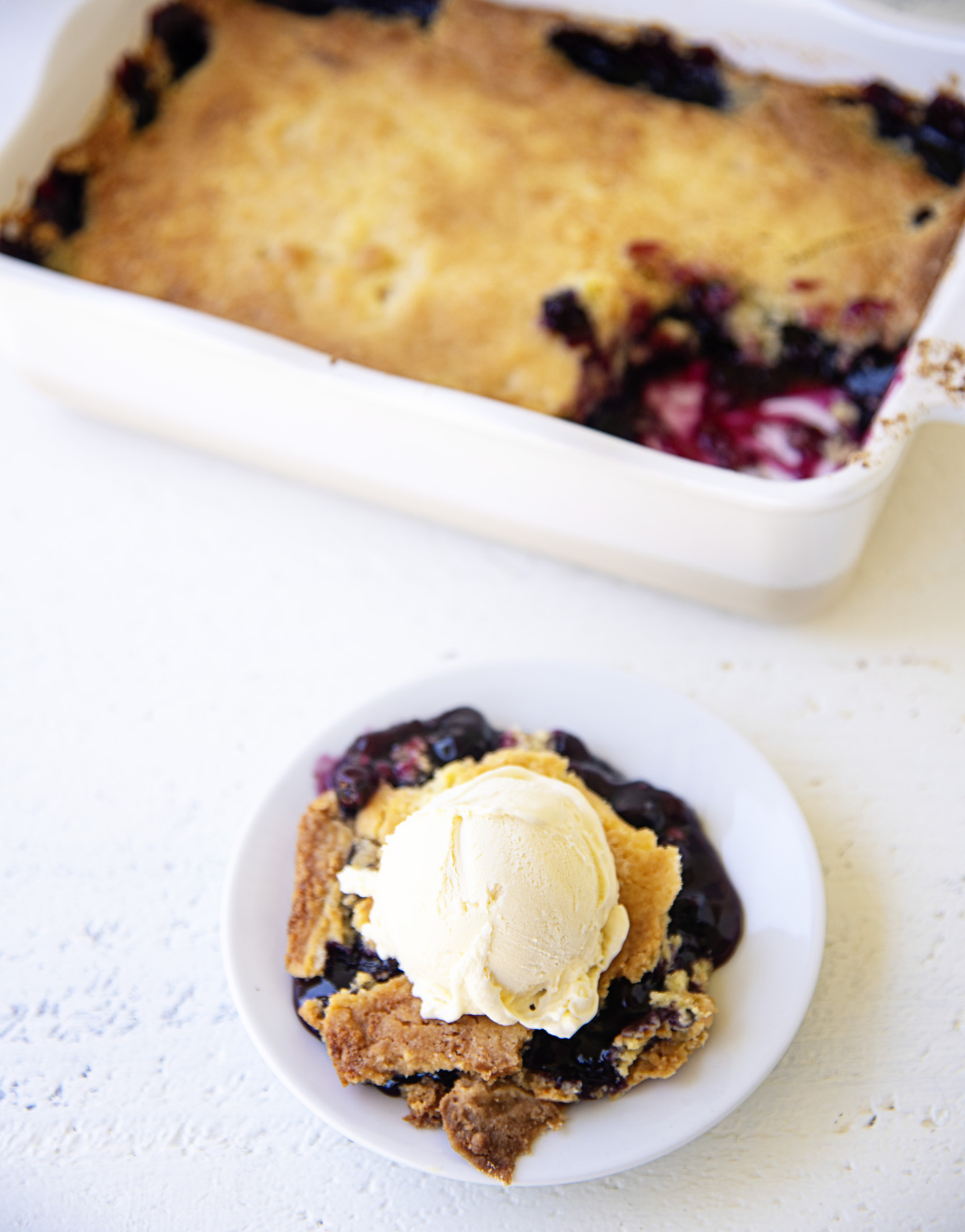 I went back and forth on whether to use lemon cake mix or yellow cake mix.
For me I went with yellow.
Why?
Because I didn't have lemon and I didn't feel like sending my hubby to the store just for one box of cake mix.
But if you want more lemon flavor to this I say go for the lemon cake mix.
I just use store bought lemon curd but if you like to make your own feel free to do that as well.
Yes, it really is a cup of melted butter.
You need that to help make the crunchy top.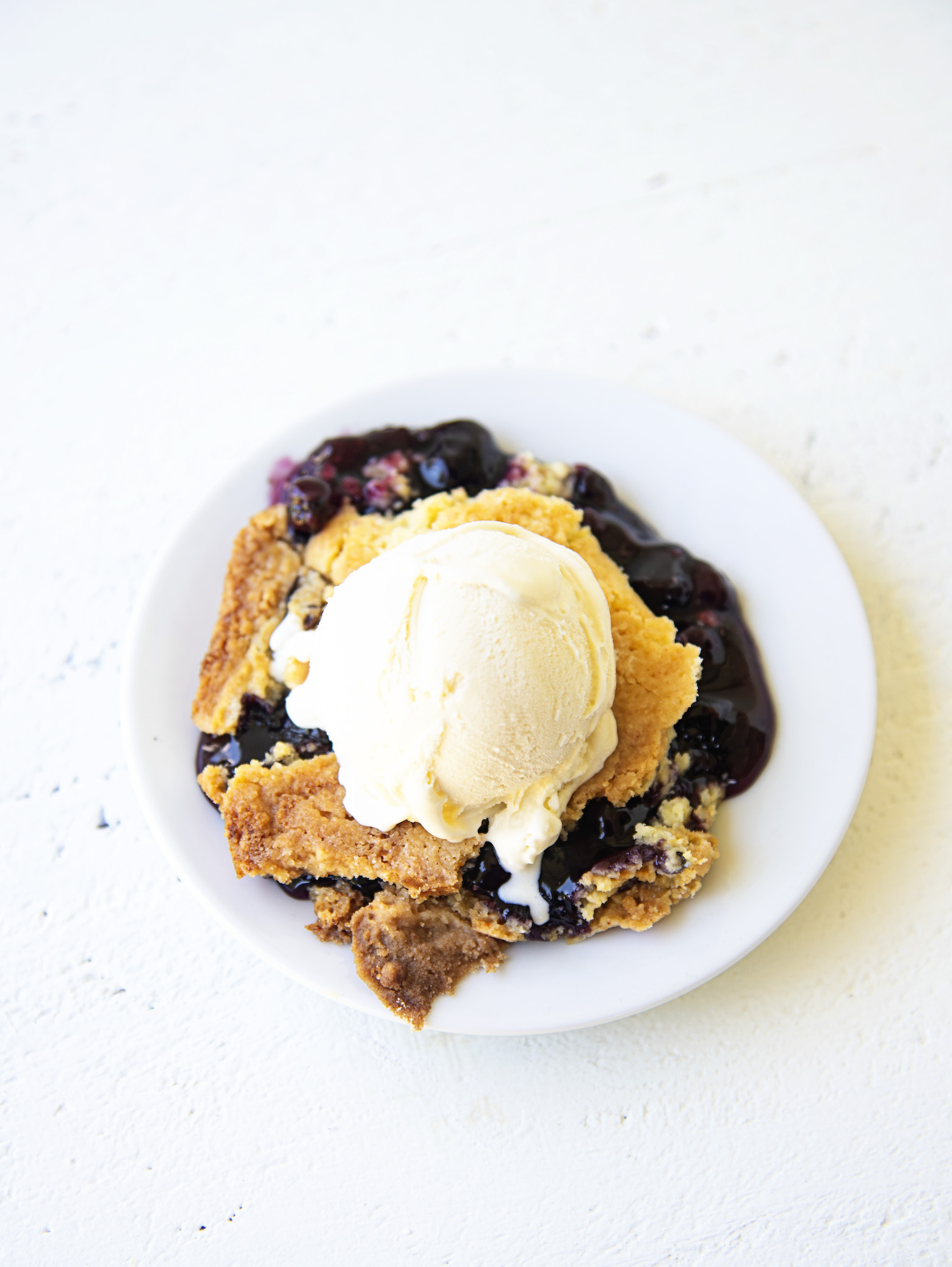 Welcome to the 4th Annual #SummerDessertWeek event hosted by Angie from Big Bear's Wife. We're celebrating all things summer with a week-long event that is absolutely filled with some of the best summer dessert recipes! Follow the hashtag #SummerDessertWeek on social media to find recipes and make sure to check out the bottom of this post for even more summer desserts!
Check out the amazing #SummerDessertWeek recipes from our bloggers today!
Ice Cream & Chilled Desserts:
Sweet Summertime Cakes and Cupcakes:
No Bake Treats:
Baked Desserts:
Summer Treats: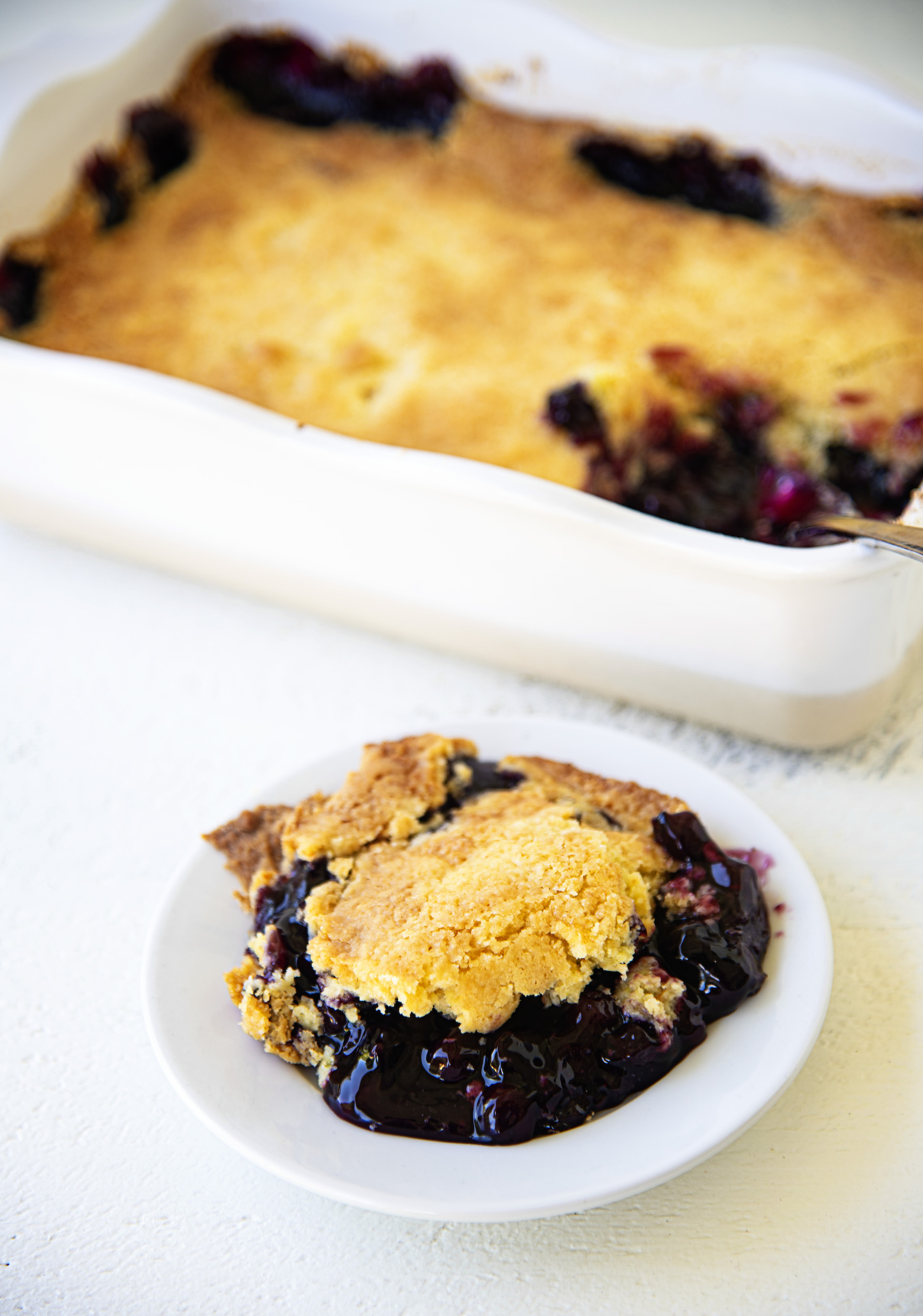 Want More Dump Cake Recipes?
Peach Blackberry Oatmeal Cookie Cobbler
Ingredients
1 box Yellow (or Lemon) Cake Mix
2 cans (21 ounces each can) blueberry pie filling
1 cup lemon curd
8oz (1 cup) unsalted butter, melted
Instructions
Heat oven to 350F.
Spray a 9×13 inch pan with baking spray.
Dump the two cans of blueberry pie mix and lemon curd into the pan. Mix in the pan until combined.
Spread with a spatula to make even.
Sprinkle cake mix over the blueberry mixture, doing your best to evenly distribute the mix.
Pour butter evenly as best you can over the cake mix.
Bake for 50-60 minutes.
Remove from oven.
You can serve dump cake warm or cold. I prefer mine warm for dessert and cold for breakfast. 🙂
Serve with ice cream or whipped cream for extra yumminess