These Apple Pie Millionaire Bars are buttery cinnamon flavored shortbread covered in apple cider spice caramel and topped with white chocolate.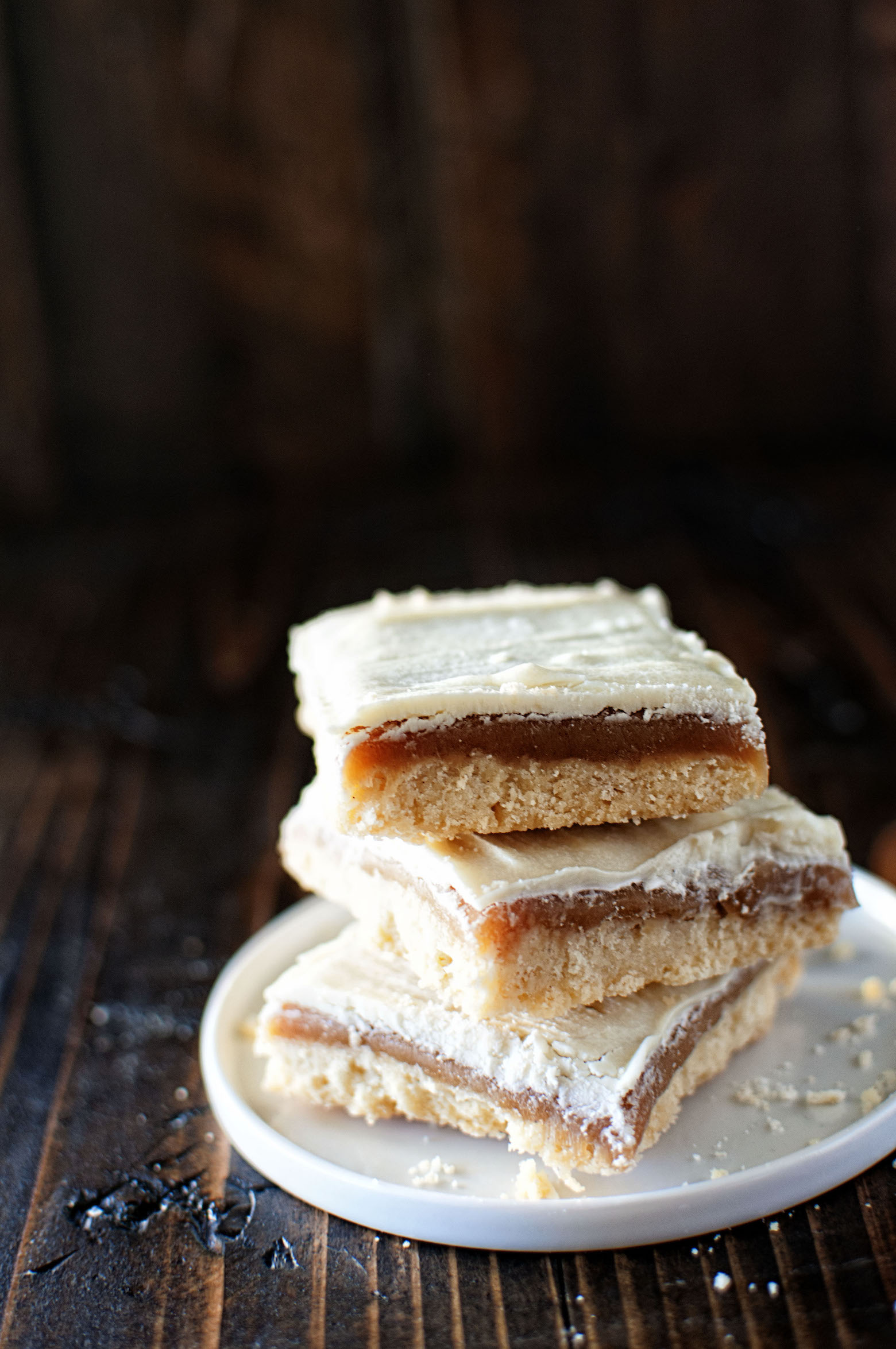 On Sunday night I was getting ready for bed.
I had responded to someone on Twitter and I decided to check if they responded back.
What I saw instead was 2 dead, 20 wounded in Las Vegas.
I watched in horror as people posted videos from their phones.
The more I watched the more I realized from their stories that there was no way that only 2 people were dead and 20 were wounded.
I stayed up all night as the death and wounded toll climbed.
To my surprise, I became physically ill twice, a reaction I was not expecting.
And I became disheartened as I watched people on Twitter making all sorts of false claims.
People on the "right" claiming the shooter was Muslim.
When they found out it was a white guy it was oh he must have just converted to Islam right before the shooting.
Commenting that he was probably a member of antifa and he was angered by them playing God Bless America an hour before the shooting began.
Crazy Alex Jones once again claiming conspiracy theory.
People on the "left" actually gloating that it was a white man.
People are disgusting.
We have reached the state of the world that when we have a mass shooting certain sides hope that it's a certain type of person so that they can push some agenda.
I hate to tell you all but it was just a messed up a-hole with a crap ton of guns.
My heart aches for the family and friends who lost a loved one.
And my heart aches for those who were there and survived for that nightmare will stay with them forever.
Yet another issue dividing the nation.
But as always among the horror are the good stories.
The brave first responders.
The good samaritans who stepped up doing things I'm sure they never in their worst nightmares ever thought they would be doing.
The droves of people who donated blood.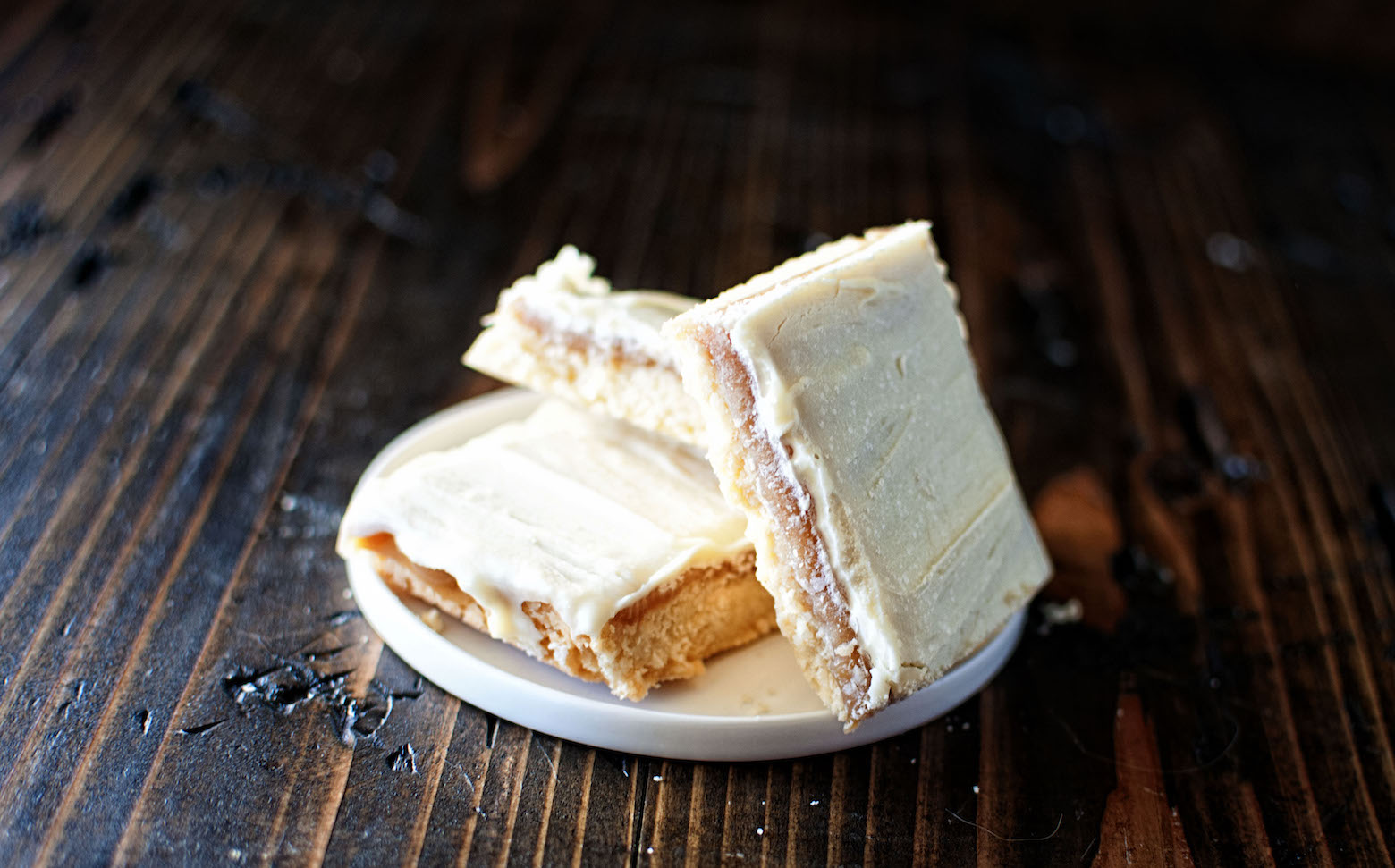 With all that has been going on there has been a lot of stress baking.
I've actually been working on these Apple Pie Millionaire Bars for awhile now.
Original Millionaire Bars have a shortbread layers, a caramel layer, and topped with chocolate.
Mine have a cinnamon shortbread, a apple cider caramel layer, topped with white chocolate.
And yes, they are soo good.
You will need a candy thermometer.
I love this one.
It gives an instant read and makes it so much easier to make candy.
You can buy apple pie spice at the store, McCormick's is usually the brand at the store that carries it.
I personally buy mine from King Arthur Flour.
The boiled cider is also from King Arthur Flour but you can make it but boiling apple cider down until it forms a syrup.
It took me a few times to get this recipe right but I'm glad I took the time because these are definitely worth it.
Last but not least…it's a great time to order my cookbook. 😀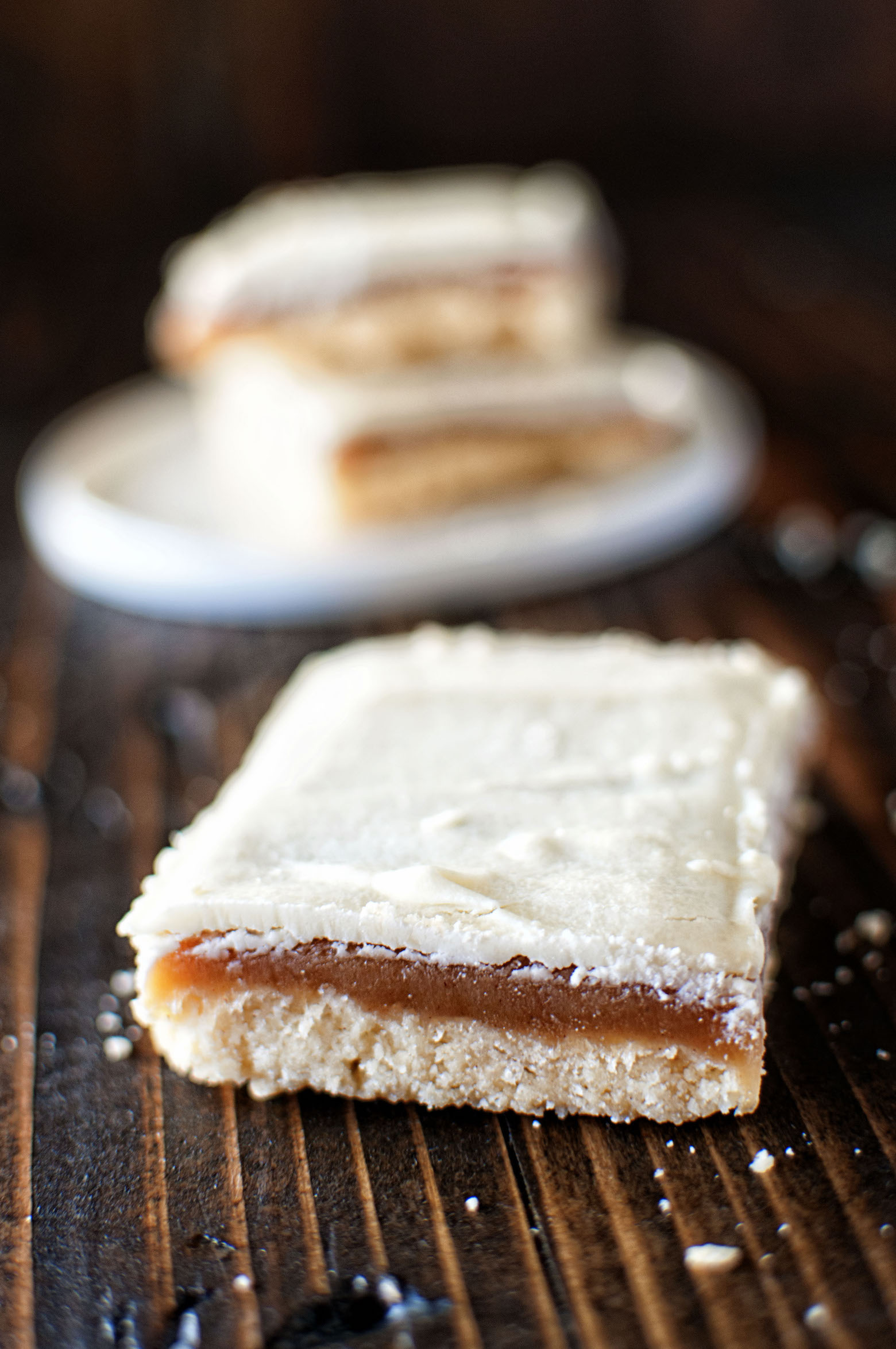 Want More Apple Recipes?
Cinnamon Sugar Apple Babka Buns
Cider Glazed Apple Fritter Muffins
Salted Caramel Apple Fritter Bread
Ingredients
Cinnamon Shortbread:
1 cup unsalted butter, at room temperature
1 cup powdered sugar
1 tsp. vanilla extract
1 tsp. ground cinnamon
1/4 tsp. salt
2 cups all-purpose flour
Apple Cider Caramel:
¼ cup boiled apple cider
1½ cups granulated sugar
¼ cup light corn syrup
1 cup heavy cream
5 TBSP unsalted butter, cut into 5 pieces
1/2 tsp. apple pie spice
Topping:
12 oz. white chocolate chips
1 TBSP unsalted butter
Instructions
For the shortbread:
Preheat oven to 300F.
Prepare a 9×13″ baking dish by lining with parchment paper so as able to lift the bars out when done.
Cream together the butter, powdered sugar, cinnamon, salt, and vanilla until smooth.
Add the flour and beat on medium speed until crumbly dough is formed.
Press dough evenly into the bottom of your prepared baking dish.
Poke several holes in dough with a fork, covering the entire surface.
Bake for 35-45 minutes until top is golden brown. Set aside to cool.
Apple Cider Caramel:
Combine boiled cider, sugar and corn syrup in a deep saucepan and bring to a boil over medium high heat.
Normally with caramel you would be heating until it formed a golden brown color but the boiled cider is already brown. So allow the ingredients to turn to liquid, stirring occasionally. Just make sure there are no clumps of sugar.
In a microwave safe bowl heat butter, cream, apple pie spice, and salt for about 30 seconds, or until butter has melted.
Slowly add cream mixture to pan.
It will bubble up so stand back.
Stir in the vanilla with a wooden spoon and return the caramel to medium low heat.
Stirring occasionally, cook for about 10 minutes until a candy thermometer reads 248F.
Once desired temperature is reached, remove from heat and carefully pour caramel over your cooled shortbread.
Do not scrape sides of saucepan, this caramel will be slightly overdone and can be discarded.
Let cool at room temperature until the caramel is set. You can place in fridge but it will make the chocolate harder to spread as the cold caramel will cause it to seize.
For the white chocolate layer:
Melt white chocolate chips in a microwave safe bowl.
Stir in the butter to thin it out and give it a shiny appearance.
With an offset spatula apply a thin layer of the chocolate on top of the caramel layer.
Once chocolate has set cut bars with a knife to desired size.