This Apple Cider Donut Bread Pudding made with cinnamon sugar cake donuts, apple cider, and spices. All topped with an apple cider brown sugar sauce.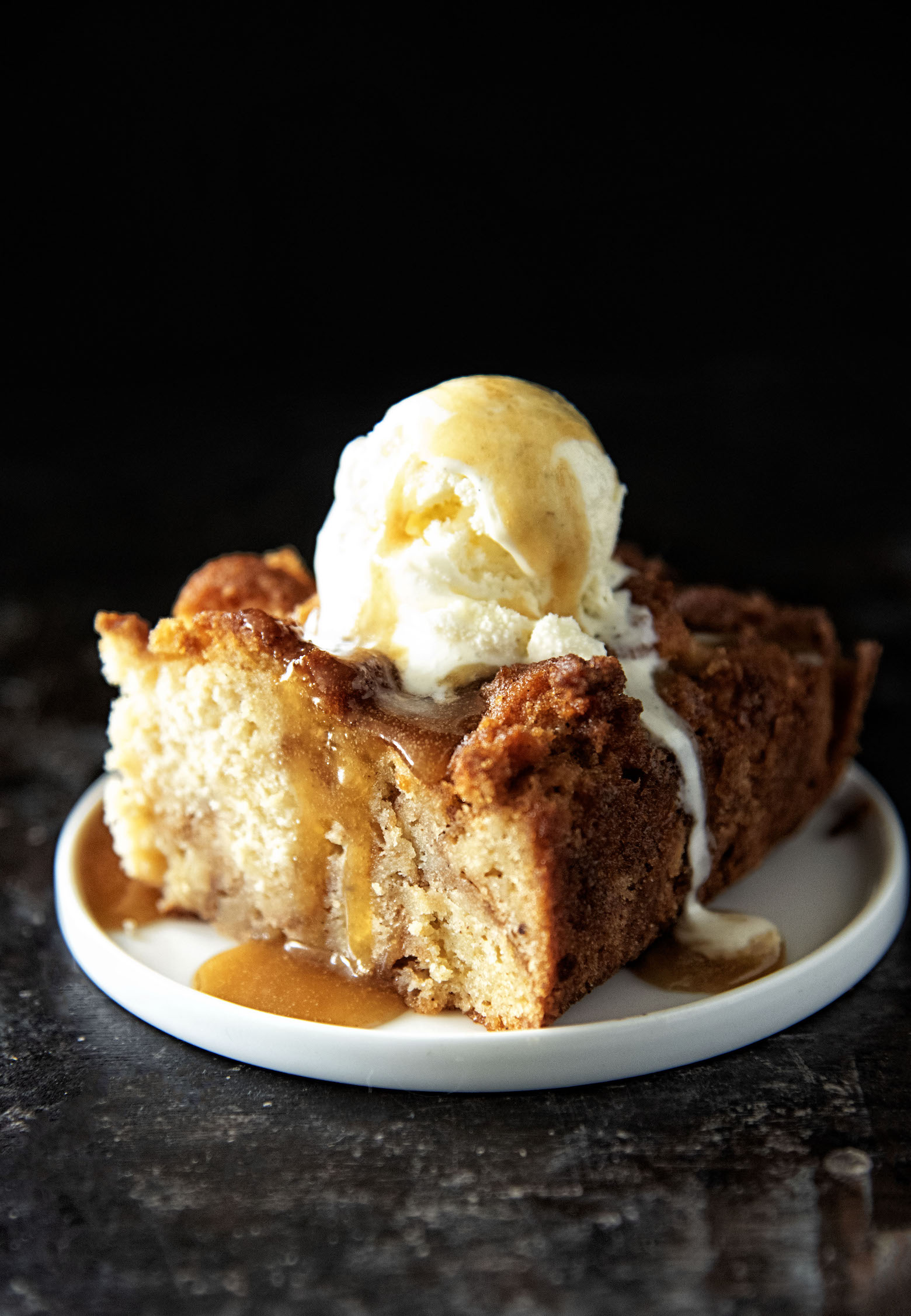 While the recipe today is for Apple Cider Donut Bread Pudding I am going to talk Body Positive in this post.
Long time followers know that I am a big proponent of positive body image. 
I even have a section on the blog for it.
Though it's been awhile since I've wrote about it. 
Because it's something I believe in, I follow a lot of different people on Twitter and Instagram. 
Through one of those accounts I found a book called The F*ck It Diet.
I know, I know…again with the F word. 😀
I found it on Amazon and decided I would buy the Kindle version as it was under $3. 
Ended up going back and purchasing the hardcover as well. 
Mostly so I can loan it out to people. 
If I were to ever write a book about dieting…it would be this book.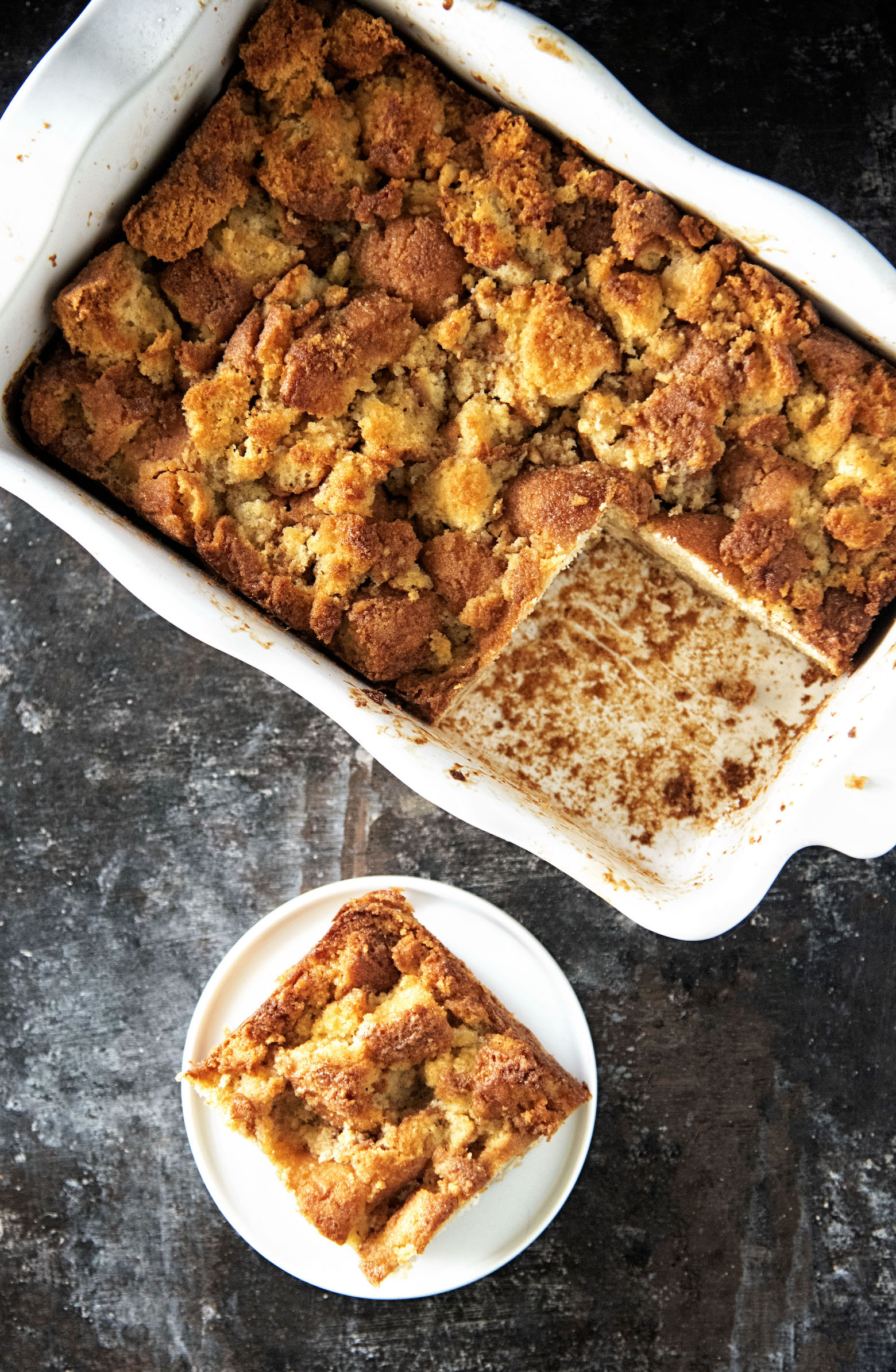 In essence it is a book on intuitive eating. 
But what I really love about it is it's focus on the fact that not all of us are supposed to be the same. 
We seem to accept just fine that we can have different hair colors (naturally, not those of us who enhance :D). 
Some have naturally curly hair or stick straight. 
Different heights. 
Different skin tones. 
But weight? 
Weight we are all supposed to be about the same. 
We even have a BMI chart to follow along with. 
Each one of us is different and unique…in all aspects.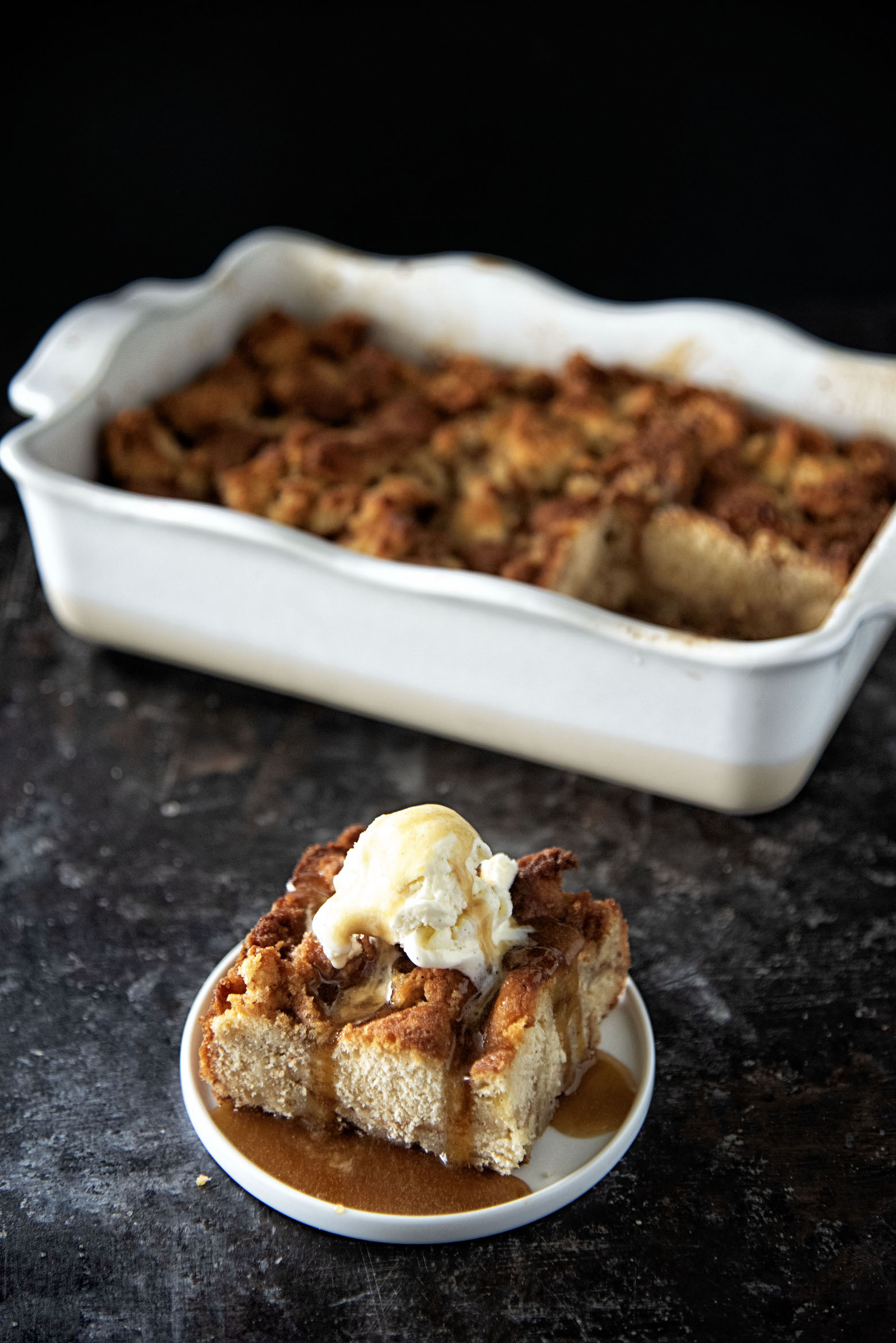 Being on meds for my illnesses helped me come to terms with me probably never weighing what society says I should. 
But also just realizing I never had someone in my life pass and think what a great thigh gap they had. 
Or thank God they were a size 2. 
Or that they could squeeze into a size 0 jean for two weeks. 
No, at the end of the day I want to be remembered for how I made people feel…and how many dogs I helped.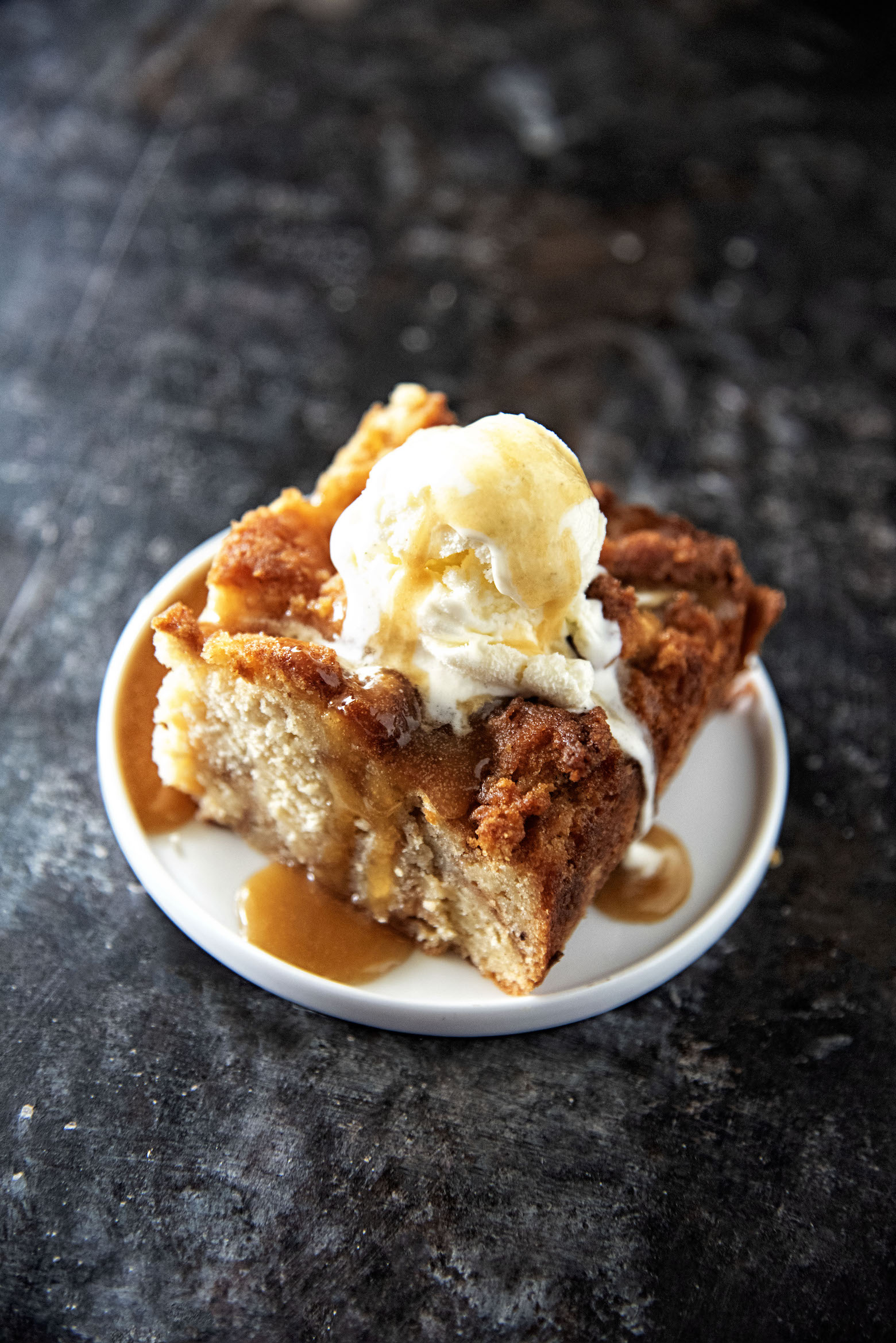 The research shows that we have a set weight point. 
And it's not that high. 
But we make it higher by dieting over and over again. 
Each time you diet you mess with your metabolism. 
I know because I was in that cycle for years. 
When I was a Weight Watcher leader and employee I read a lot of the research and it was dismal. 
I would have people lose 20, 30, 50, 100 pounds. 
Then go on and start to live life again.
And they would be back. 
At the same weight they started at or even a little more.
When I go back and look at all the times I "plateaued" they were weights I had previously been. 
In order to reach my goal weight on WW I had to go below the recommended amount of food. 
I could not go about 500 calories and NOT gain weight. 
Think about that. 
I had starved my body down so much that it thought that 500 calories was how much it needed to survive.
And while I certainly got compliments it was one of the most messed up times in my life. 
All I thought about was food. 
What foods I should not eat. 
Could not eat. 
Exercising because I ate extra baby carrots or I didn't weigh out my hummus. 
And no matter how small I got it was never enough. 
Never. 
So I highly suggest you get the book. 
It's a great read (and know this isn't sponsored…the author doesn't know me from a hole in the ground).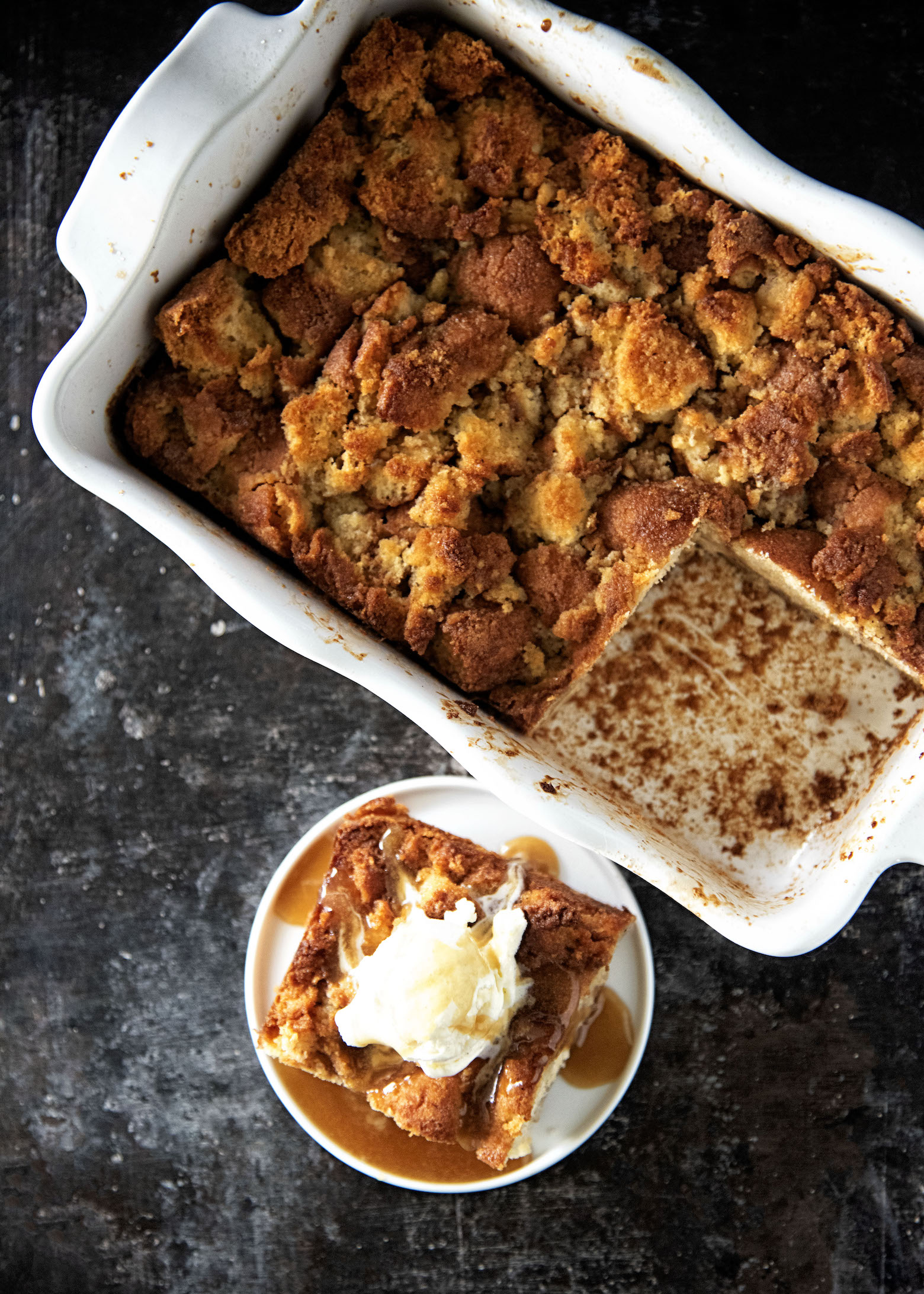 Bread pudding is pretty much my favorite dessert.
If I see it on the menu I usually will order it.
This one is fall inspired as September starts this weekend and so does my four month bake-a-thon.
I made a few versions of this using fresh apple cider and cider donuts.
In the end I preferred the cinnamon sugar donuts and the concentrated flavor of the powdered cider.
By the way, it's a great day to buy my cookbook !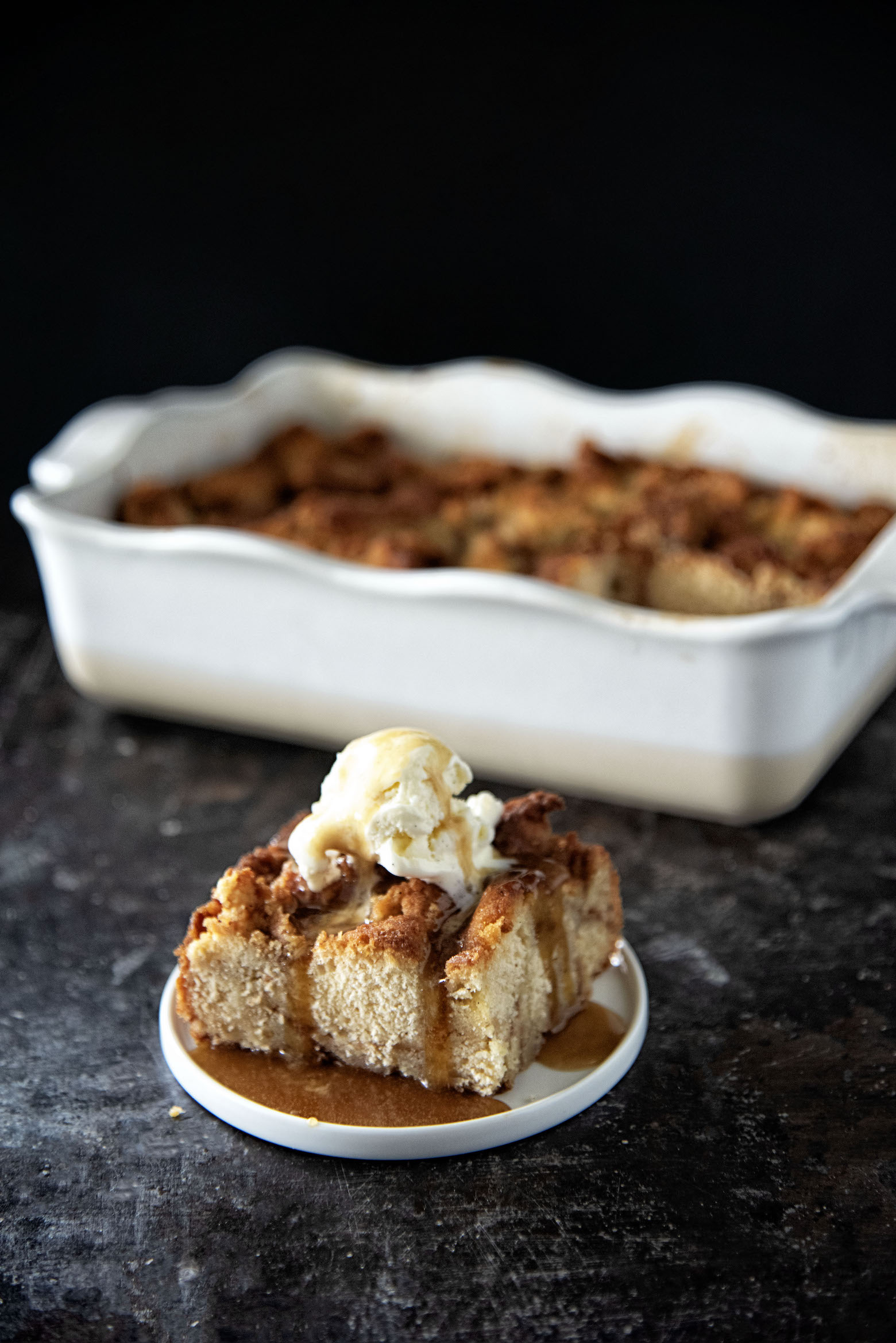 Want more recipes? Try these:
Bailey's Irish Nut Coffee Bread Pudding
Sticky Toffee Pudding Bread Pudding
Oatmeal Raisin Cookie Bread Pudding
Instructions
To make the bread pudding:
Preheat oven to 350F.
Spray an 8-x-8-inch pan with baking spray.
Whisk together the eggs, yolk, powdered cider, apple pie spice, cream, sugar, and vanilla until fully combined.
Place half of the donut cubes into the bottom of the pan.
Pour half the custard mixture in and press the bread down to soak up the custard base.
Break the remaining donut pieces off and place on top of the bottom layer.
Add the remaining custard base and again press the bread pieces down.
Cover with foil and bake for 30 minutes.
Remove foil and bake another 15-20 minutes. Just making sure none of the custard mixture is still liquid.
Remove from oven and let cool while you prepare sauce.
For the sauce:
Stir brown sugar and butter in a heavy medium saucepan over medium heat until melted and smooth, about 2 minutes.
Add cream and powdered apple cider and bring to a simmer.
Simmer for about 5 minutes.
Serve on top of bread pudding.